"But ask the animals, and they will teach you, or the birds in the sky, and they will tell you; or speak to the earth, and it will teach you, or let the fish in the sea inform you. Which of all these does not know that the hand of the Lord has done this? In his hand is the life of every creature and the breath of all mankind." – Job 12:7-10 (NIV)
A few years ago, a friend and I took a day trip to the northern lower peninsula for a little shopping and sightseeing. Coming home, I took a road that I had never driven before. It was one of those very quiet, meandering roads, full of beautiful trees and nearby streams. As I drove, the branches from the trees created shadows that periodically blocked the sun. Imagine my surprise then, when the trees suddenly broke away, and a large field of Forget-me-nots appeared. Pulling my car off to the side of the road, I drank in the beauty of those tiny blue flowers swaying in the breeze. They were so happy looking, putting a smile on my face. I used to pick Forget-me-nots for my grandmother. I would take them into her house, where she would put them in a small jar, at the center of the table. She always made a fuss over them. When I saw the field of Forget-Me-Nots, they reminded me of my grandmother, whom I loved and missed very much. There is something about beauty in nature that helps soothe grief. When you take the "a" out of the word nature and put in the letter "u," you get the word nurture. As a person grieves, one of the most important things you can do is nurture yourself. The Bible reminds us that Jesus often went to the mountainside to pray and gather His thoughts. Sometimes we need that solitude, to be one with nature so that we can nurture our incredible hurt. Healing from grief can be a daunting task, and yet a very necessary one. I have found through nature that there are incredible ways to help ease the pain of grief. Planting a tree(s) in a yard or a park, scattering wildflower seeds along a favorite path, or perhaps creating a little fairy garden someplace known only to you. Not only do these tasks help with healing, but sometime down the road, others may come across those trees, wildflowers, and perhaps the fairy garden, and it just may bring a smile and comfort to them also.  Taking a walk in nature can be soothing and cathartic. There is a verse  that I like to remember,  "The Lord is close to the brokenhearted and saves those who are crushed in spirit." – Psalm 34:18 (NIV) Grieving a loss is a personal and necessary process. But knowing that the Lord is nearby, ready to comfort you, is a blessing like no other. When you walk in nature enjoying God's handiwork, know that He is there in all His Glory.
Prayer
Heavenly Father, people are hurting, and they need Your help, comfort, and strength. Hold them closely through their grief and mourning. Shine Your light on them, and remind them that hope and comfort, is always found with You. In Jesus' name, Amen.
Written by: Laurie Davis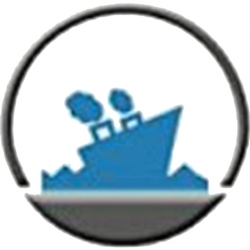 Latest posts by Laurie Davis
(see all)