Cynthia Ann (McDonald) Panik, age 70, of Dafter, Michigan, died on February 23, 2021 at Regions Hospital in St Paul, Minnesota after a four day battle with acute myeloid leukemia. She was born on February 3, 1951 in Sault Ste Marie, Michigan to William C. and Verva (Lawson) McDonald.

Cindy grew up in Pickford, Michigan and graduated from Pickford High School in 1969. Growing up she ran the lunch counter with her sister at the family-owned Old McDonald Auction Barn, making 30 pies each week to sell. Cindy attended Asbury College then transferred to Michigan State University graduating in 1973. After graduation she was on staff with InterVarsity Christian Fellowship in Pittsburg, then taught home economics at Grand Rapids Junior College before marrying Dennis M. Panik on July 10, 1976. They raised their family in Dafter, Michigan near her hometown. She taught many years at Sault Ste. Marie Area Publics Schools retiring in 2010.

As a young married couple, Cindy and Dennis helped coordinate many outings for Pioneer Spirits at Pickford United Methodist Church. She worked on crew at Cedar Campus in the kitchen for many summers and as a child spent much time at Cedar Campus since her parents were involved from its early beginnings. Her outreach involved community, church, and school to include: Sunday School Superintendent and teacher, MOPS childcare, Homework Lab, Youth Group Leader, United Methodist Women, and ΑΔΚ Honorary Sorority for Women Educators. Since retiring she enjoyed many vacations with one of her favorite trips being to the Holy Land in 2018.

She was a proud mother to three sons, Michael (Cassie), Christopher, and Daniel (Danielle) and a cherished grandmother to Parker, Marion, Nathaniel, Darla, Harriet and Levi. She dedicated much of her life to the special care that Christopher requires and did it all with grace and unending patience that came from her unwavering faith in God. She was overjoyed to finally have daughters and never turned down an opportunity to watch her grandchildren.

Cindy was known for having a servant heart, always thinking of others first. Her passion for teaching and her love of Jesus was evident in her daily life. You could often find her in "her kitchen" preparing meals and pies with ease and passing her skills on to the next generations. She made many beautiful quilts for new babies in the family, each hand-embroidered, and would never forget to send a birthday card. She was the family seamstress, even sewing her own wedding dress and bridesmaids' dresses, and altering many others.

Cindy is survived by her husband of 44 years, Dennis, and children, Michael (Cassie) Panik of Sault Ste Marie, Michigan; Christopher Panik of Sault Ste Marie, Michigan; and Daniel (Danielle) Panik of Centuria, Wisconsin; grandchildren Parker, Marion, Nathaniel, Darla, Harriet, Levi; siblings Linda (Jay) Six of Greenwood, Indiana and Irwin (Carol) McDonald of Pickford, Michigan, and sisters-in-law Paulette (Ric) Batty of DeWitt, Michigan and Debbie (Jeff) Luxenberg of Sausalito, California.

Cynthia is preceded in death by her mother and father.

Visitation will be held on Thursday, March 4 from 3-7 PM at Pickford United Methodist Church in Pickford, Michigan. A private funeral service will be held on Friday, March 5 at 2 PM and will be live streamed on the Pickford United Methodist Church YouTube channel.

In lieu of flowers, memorial contributions can be mailed to:
Chippewa County Community Foundation
Cindy Panik Memorial Fund
PO Box 1979
Sault Ste. Marie, MI 49783

Online contributions at www.chippewacountycommunityfoundation.org

R. Galer Funeral Home of Pickford, Michigan is serving the family. Condolences may be sent to the family at www.rgalerfuneralhome.com.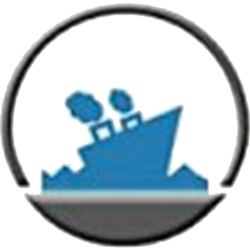 Latest posts by Staff Report
(see all)