Blanche Belle Hamel, age 92, of Cedarville, Michigan, died on March 9, 2021 at Ball Hospice House of the EUP, in Sault Ste. Marie, Michigan, surrounded by her family. She was born on February 17, 1929 in Charleroi, Pennsylvania, to Walter and Flossie (Sanford) Saylor.
Blanche spent her childhood in Bruin, Pennsylvania and moved to Detroit, Michigan, before graduating from Clarence Kimball High School in Royal Oak, Michigan. It was there that she found her future husband, Roger Hamel. They married on May 6, 1949 and started their family together. They lived in Detroit and Blanche worked at the Sanders Confectionary Shop for a short time in East Detroit. In 1989, they decided to move and settled in Cedarville.
Blanche was a member of the St Paul's United Methodist Church in Rochester, Michigan, and attended First Union Church in Cedarville.
Blanche enjoyed creating with her hands; she loved quilting, sewing, cooking, and baking brownies. She was incredibly proud of her children. Blanche loved her family and all the friends that she was blessed with.
Blanche is survived by her husband, Roger Hamel of Cedarville; son, Gregory (Marie) Hamel of Rogers City, Michigan; daughter, Dr. Annette Hamel of Kalamazoo, Michigan; sister, Jessie Quincy of Spokane, Washington; grandchildren, Rosemary (David) Scovel, Anthony (Christine) Hamel, Heather (Jon) Labko, Jennifer (Jesse Tardif) Hamel; and great-grandchildren, Christopher and Payton.
Blanche is preceded in death by her brothers, Dale Saylor, Daniel Saylor, Glen Saylor, and Harry Saylor; sisters, Arvilla Hervey, Marjorie Wolfe, and Jean Hassa, and her parents.
A Graveside Service will be held in Spring 2021.
Burial will be at Cedar Cemetery in Cedarville.
Memorial Contributions may be made to Hospice of the E.U.P, 308 W. 12th Ave., Sault Ste. Marie, MI 49774.
R. Galer Funeral Home of Pickford, Michigan is serving the family. Condolences may be sent to the family at www.rgalerfuneralhome.com.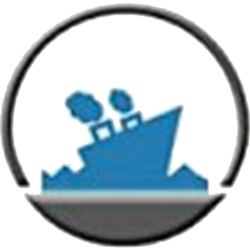 Latest posts by Staff Report
(see all)