Arnie Donald Piippo, age 75, of Sault Ste Marie, Michigan, died on March 1, 2021 in Sault Ste Marie. He was born on January 18, 1946 in Rudyard, Michigan to Onnie Elmer and Ruth Annabell (Hancock) Piippo.
Arnie grew up in the Upper Peninsula and graduated from Rudyard High School. After graduation, he was drafted into the United States Army, to serve during the Vietnam War era. After the war, Arnie returned to his hometown of Rudyard and started working for his cousin Denny, on cars and auto repairs. It sparked a lifelong love of automobiles in Arnie and he pursued his own auto body shop. He began running his own mechanic shop on his home property where he took care of many different vehicles with expertise.
Arnie was a man of few words but was loved by everyone who had the pleasure of meeting him. He was a simple, hardworking man. Arnie was known for his love of antique cars. He also knew the ins and out of many antiques and their histories.
Arnie is survived by his sister, Elaine Caldwell of New Baltimore, Michigan; brother Willard Piippo of Grand Island, Nebraska; brother Jody Piippo of Rudyard, Michigan; nieces and nephews, Cindy Vella, John Caldwell, Judy Miller, Joshua Piippo, Angela Piippo, William Piippo, Crystal Duffek-Donahoo, Paul Duffek and Steven Miles and many great nieces and nephews. Arnie also leaves behind longtime friends Jeff Moran Jim Gort, Sr, and Gary Savoie.
Arnie is preceded in death by his parents.
A graveside Memorial Service for Arnie will be held May 8, 2021 at Dondaldson Cemetery in Dafter, Michigan. There will be a Military Honor Guard service at 11:00 a.m.
The family would like to say thank you to the Hospice House in Sault Ste. Marie and a special thank you to Kristy Curtis for taking such great care of Arnie.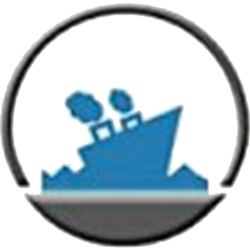 Latest posts by Staff Report
(see all)