A home's exterior is just as important as its interior because it's the first thing people see. Apply these changes to improve the outer portion of your house.
It makes sense to embellish the inside of your house because you spend the most time within its rooms. However, it's also worthwhile to put effort into creating an appealing outside design. This is what you must look at every time you enter your home, and it's also the first thing that neighbors, passersby, and visitors see. No matter how pleasant your home is on the inside, if it's dingy on the outside, it will give off an unwelcoming impression. Circumvent this by applying these ways to improve your home's exterior.
Line the Entryway With Lights
Most homes already have lights directly above the front doorway but lack them in the pathway leading up to it. When night falls, this can make your home seem more featureless as a whole, as only certain areas possess illumination. You can place down landscaping lights along the edges of your entry pathway to give shape to the space and make your plants more visible. Even during the day, landscaping lights can be nice accents. Their uniform shapes contrast well with the organic irregularity of your shrubs, flowers, and trees.
Install Window Boxes
Should you feel that your house's windows and walls are too plain, you can install window boxes directly beneath them. You can select a style that slots in nicely with the rest of the exterior architectural details. There are lots of material options to choose from, such as wood and metal. Once you've affixed the boxes, you can place the plants of your choice in them. As with the boxes themselves, you can coordinate the colors and appearances of your plants with your house and yard. The boxes and the plants together will impart extra dimension to your home in vertical areas that usually remain untouched.
Erect an Appealing Fence
A fence is a more extensive way to improve your home's exterior, but it also provides large payoffs for your efforts. For starters, you can use a fence to enclose your entire property, making the space safer for pets and kids. Being intentional about the fence's style, materials, and color will leave a large impact on every angle of the home's exterior because the fence is so large. In addition to complementing the house and your landscaping, fences play utilitarian roles as well. For instance, a fence in your backyard can clearly delineate where your property ends and your neighbor's begins. Intruders will also have a harder time getting in and out of your home from the front and back.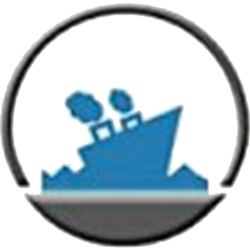 Latest posts by Staff Report
(see all)