SAULT STE. MARIE, Mich. – The Lake Superior State women's volleyball team dropped a match to the Ferris State Bulldogs by a score of 3-0 on Friday, Feb. 26 in the Bud Cooper Gymnasium in Sault Ste. Marie, Mich. in the first game of a Great Lakes Intercollegiate Athletic Conference (GLIAC) series. The three sets ended in scores of 25-15, 25-18, and 25-23.
First Set: Through the early stages of the first set, the Lakers and Bulldogs were tied at 8-8. Ferris would score four straight points to take a 11-8 lead over the Lakers. The Bulldogs would extend the lead to 17-10 and would take the set by a final score of 25-15.
Second Set: The Lakers fell behind early to the Bulldogs in the second set, trailing 7-2. However, the home squad would rally and come within a point of Ferris, 9-8. When Sydney Briney recorded a service ace, the Lakers would take a 12-10 lead. The Bulldogs would respond by scoring nine of ten points to take a 23-16 lead over the Lakers. Ferris would win the second set by a score of 25-18.
Third Set: The third set would be the tightest of the three between the two teams with the Bulldogs winning by only two points, 25-23. Camdyn Odykirk would add a kill and a service ace for the Lakers in the early stages of the set and the teams were tied 5-5 through the first 10 points. Later in the set, the Lakers would score four straight points as freshman Emily Hagelthorn recorded two aces, and Bethany Wilson and Kyra Vezina each added a kill.
Vezina would add two more kills including the Lakers 19th point of the set to bring the home team within a point of the Bulldogs. Ferris would take a 23-20 lead but Odykirk, who was serving for the Lakers, would lead the team with a kill to tie the score at 23. Ferris would secure the win with the final two points of the set.
The Lakers finished the match against the Bulldogs registering a total of 24 kills, led by Odykirk (6) and Vezina (5).
Emily Kalinowski finished the match with 10 assists to lead the Lakers while Grulke ranked second among her teammates with five assists against the Bulldogs.
Defensively, the Lakers were led by libero Sydney Briney, who recorded 10 digs. Grulke led the team in digs with 14 while Kalinowski had nine digs.
What's Next
The Lakers will close out the weekend series tomorrow afternoon against the Bulldogs at 1:00 p.m. in the Bud Cooper Gymnasium.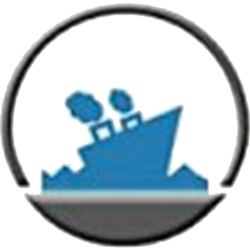 Latest posts by Staff Report
(see all)