Vern Erskine, age 99, passed away at his home in Moran on February 21, 2021.

Mr. Erskine was born in Allenville, Michigan on October 19, 1921. His parents were Jack and Violet Erskine. He had four brothers – Jack, Glenn, Ralph, Marvin, and one sister – LaRaine.

He attended grade school in Allenville and Moran. He would ride the train to LaSalle High School in St. Ignace where he graduated in 1939.

Vern was a World War Two veteran. He served in the 28th Division Battery B of the 107th Field Artillery from 1942 to 1946. He fought in five major battles in Europe including The Battle of the Bulge and The Battle of Hurtgen Forest. He was recently interviewed by the GVSU Veterans History Project. His memories and thoughts of his military service have been archived for future generations to learn about this important time in the history of our country.

He married Vonnie Novenske on April 24, 1954. They had four children – Pam, Tami, Verna and Brad. They were blessed with four grandsons – Matthew, Andrew, Nicholas and Zachary.

Vern worked as a logger and on the State Ferry Boats between St. Ignace and Mackinaw City before becoming an iron worker. He was a member of Local 783. His job sites included The Mackinac Bridge, The International Bridge, Tilden Mines and The Superior Dome.

After retiring in 1989, he was elected as Treasurer of Brevort Township, a position he held for over 25 years. He continued on the Board as a trustee until he turned 95.

He lived his life with love, faith, kindness and generosity. He loved spending time with his family. His favorite color was yellow. He loved starting his day with a cup of coffee on his back porch. He told the best stories. He loved good books. He was a lifelong Detroit Tiger fan. He enjoyed watching University of Michigan football and basketball games. "Go Blue" is a favorite family phrase.

Vern loved the outdoors. He enjoyed hunting and fishing. He taught his children to love and respect nature and to see the beauty not only in trees and flowers but in rocks and soil. There was joy in planting a seed in good dirt and watching it grow. Each spring he planted a huge vegetable garden. People would often stop to admire his garden and take photos. They would leave with fresh vegetables.

Vern was a member of The Zion Lutheran Church in Allenville where he served many years as treasurer and council member. He was an elder in The Sault Tribe of Chippewa Indians and a lifetime member of The Veterans of Foreign Wars.

A spring graveside service is planned at The Brevort Township Cemetery.
To send flowers or a memorial gift to the family of Vernon Lowell Erskine please visit our Sympathy Store.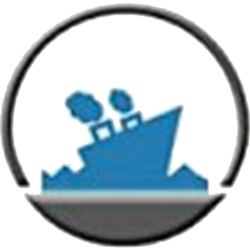 Latest posts by Staff Report
(see all)