Get outside for the most fun you can have on a turned-over bucket. Use these top tips for safer ice fishing this winter, because they're still biting!
The rest of the country may be hibernating, but the fish are still biting. There's no better place to enjoy frozen lakes than the Upper Peninsula, where you can reel in trout, perch, walleye, and whitefish all year round. Remember these top tips for safer ice fishing this winter.  
Pack Well
Take some time in the days before your outing to assemble all you'll need. Put together a well-insulated ensemble from head to toe, and don't forget that essential five-gallon bucket. It will double as your seat and a way to get your considerable haul home. In addition, you'll want to bring:
First aid kit
Dry clothes
Tape measure or ruler
Ice auger and skimmer
Snacks
Sled
Cell phone
Ice picks
Throw rope
Share Your Location
This is not the kind of adventure to keep quiet about. Make sure your family or friends know where to find you, specifying exactly what part of the lake you'll be fishing. Tell them when you'll be back and stick to that time. Keep them updated about any change in plans. And call attention to your presence by waving hello to any other anglers on the lake.
Bring a Buddy
A team effort will make your trip more fruitful and help you stay out of trouble. You can keep an eye out for each other for signs of hypothermia or other dangers. Plus, four hands can come in handy when you're trying to maneuver a great catch through a hole in the ice. And in a worst-case scenario, they can alert authorities for help. Choose someone who is responsible.
Monitor the Ice
You can't safely judge ice thickness without drilling a hole to measure. There's no way to see what's underneath, so pay attention to these guidelines. If you have a bad feeling about a spot, try someplace else.
Less than 2 inches: Don't risk it.
4 inches: You can walk and fish on it.
5 inches: You can use a snowmobile or ATV on it.
8 inches or deeper: Usually safer for small vehicles.
Stay Warm
You may not need someone to tell you this, but it's worth getting some ideas on how exactly to do it. One of the best tips for safer ice fishing this winter is to be creative when it comes to staying entertained and keeping that blood pumping. You could try:
Investing in a pop-up shelter.
Sipping on hot liquids from a Thermos.
Firing up a wood stove or a portable heater.
Conducting a fashion shoot in your floatation suit.
Using a rod alternative
that takes more energy and strength, like a fishing bow or spear.
Grooving to a playlist with cold-themed songs—or tropical, if you're so inclined.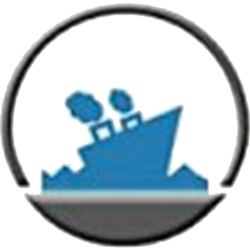 Latest posts by Staff Report
(see all)