Timothy (Tim) Davis McClenny, age 72, of Sault Ste. Marie, Michigan, passed away early Friday afternoon, January 29, 2021, at McLaren Hospital, Petoskey, Michigan, surrounded by his family. On Wednesday he had just learned he had beaten colon cancer, when he suffered a heart attack on Thursday morning.
Tim was born in Franklin, Virginia, on July 4, 1948, to M.D. (Mac) and Charlotte (Galm) McClenny. From a young age Tim enjoyed sports of all kinds. He had early successes in Little League baseball and basketball. At North Central High School in Indianapolis, Indiana, he excelled and lettered in both Cross Country and Track. He was 6th Place in the Indiana Cross Country All State Finals in his senior year. His NCHS running records are yet to be topped!
After high school graduation, Tim attended Miami University (Ohio) where he lettered in Cross Country and Track. While his degree was a B.S. Secondary Education majoring in Social Studies, he was a member of the Air Force ROTC as he planned for a career as a pilot in the United States Air Force. Also at Miami, he met and married the love of his life, Karen Grable. Their "Miami Merger" would last over 50 years. After graduation from Miami and pinning on his 2nd Lieutenant bars in 1971, Tim, Karen, and daughter, Connie, began their Air Force Adventure when Tim was stationed at Vance AFB, in Enid, Oklahoma for pilot training.
During his 20 year career in the Air Force, Tim flew B-52s while stationed at Barksdale AFB, Bossier City, Louisiana, with TDYs to Guam AFB where he flew combat missions over Viet Nam. During this time son, Peter, was added to the family. His next assignment was at Columbus AFB, Columbus, Mississippi, where he flew T-37s as an Instructor Pilot and also served as head of Student Academic Services.
Tim's next assignment was to RAF Greenham Common, Newbury, Berkshire, England, where he served as Airfield Manager at this Joint Command Ground Launched Cruise Missile Base. While based in England, Tim and family thoroughly enjoyed off-duty traveling across the UK. Europe, and Israel. His final assignment was to K. I. Sawyer AFB in Marquette County, Michigan where he served as Airfield Manager.
Retirement from the Air Force provided Tim with the time to participate in his favorite sports – riding his road bicycle and cross country skiing. In 2020 he rode over 1,700 mile on his bicycles. He also started McClenny Sportscards where he not only sold sports cards at local hockey tournaments, put on card shows, but also sponsored individual players and even a team. Throughout his life, Tim treasured his family, especially appreciating his grandsons. Being from Indianapolis, he naturally followed Indy Car and Formula One racing, attending many races with his family both in the United States and England. The COIVID isolation has given Tim and Karen time to enjoy reading and being together, or as they said, "It's just you and me, Babe."
Tim is survived by his wife, Karen; his daughter Constance (Aaron) Prodan and grandson Bryan Hill of Noblesville, Indiana; his son Peter (Wendy) McClenny and grandson Camren McClenny of Sault Ste. Marie. He is also survived by his sister, Sharon McClenny Thomas of Indianapolis, his brother-in-law David (Lyn) Grable of Lebanon, Ohio; his sister-in-law Nancy (Terry) Etter and mother-in-law, Lenora Thomin, from Hamilton, Ohio, as well as many cousins, nieces, and nephews.
Tim was preceded in death by his parents and his father-in-law, H.M. (Pete) Grable of Hamilton, Ohio.
On Wednesday, February 3, 2021, viewing will be held at CS Mulder Funeral from 2:00-5:00 P.M. followed by a brief service at 5:00 P.M. A public burial of cremains will be held later this spring at Riverside Cemetery.
In lieu of flowers, memorials may be left to:
Air Force ROTC Detachment 640
50 Millett Hall
Oxford, OH   45056
SAHS Cross Country Team
c/o Athletic Department
904 Marquette Avenue
Sault Ste. Marie, MI   49783
Soo Finnish Nordic Ski Club
P.O. Box 22062
Sault Ste. Marie, ON  P6B 6H4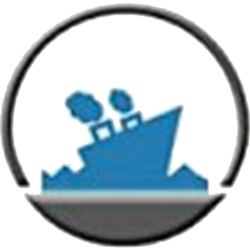 Latest posts by Staff Report
(see all)