Firefighters from around the area were at Fincantieri Bay Shipbuilding Monday morning to put out a fire on one of the docked ships. At approximately 1:30 a.m. Monday morning, the fire broke out on the motor vessel Roger Blough. Smoke could be seen for hours after the initial call. Firefighters were still on the scene as of 11 a.m. after the fire was put out.
 In a statement from the Roger Blough's operator, Keystone Shipping Company of Bala Cynwyd, Penn., the company announced there were no injuries to the crew and thanked the first responders for their response. They are working with the United States Coast Guard to assess the damage and to determine the cause.
The Roger Blough is no stranger to Door County, having docked at the Bay Shipbuilding several times over the years for winter repairs. At least twice it had to make return trips to Sturgeon Bay after repairs according to BoatNerd.com, including in 2016 when it ran aground near the Gros Cap Reef Light off the shores of Ontario. The Roger Blough was also one of the many vessels that went out to search for the Edmund Fitzgerald after it sank in 1975.
[supsystic-gallery id=7]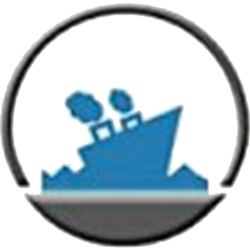 Latest posts by Staff Report
(see all)