As a college student in Indiana, I loved to explore the city for antiques. I remember finding an old antique shop that had several floors. As I climbed from floor to floor and looked at all the treasures, I tried to imagine who they once belonged to and what their story was.
Climbing the rickety old stairs to the top floor, I found an old journal (diary) on a scarred table. The journal was quite battered but the pages were intact for the most part. I opened it carefully as if there were secrets inside that I shouldn't see. Some of the writing was faint or smudged but it was still readable.
It was written by a young man during the Civil War. I wish I could have bought that journal. That didn't stop me though, from reading a few pages. The young man could write, and the hardships he wrote about put a knot in my stomach. He wrote about the biting cold and how his feet were numb and frozen from the holes in his boots. He wrote about having little or no food and of the young men who had lost their lives that day. The hardships were excruciating, and I could see everything through his words. It was heartbreaking.
I tried to imagine that young man, still a teenager, away from his family and friends. The pain he felt and the struggles he endured were written in his journal. I imagined that it had become like a best friend, someplace to let go of all the dismal things he saw and felt.
I visited that antique store several times after that first visit. Each time, I was drawn to the top floor, where I immediately looked for the journal so that I could read a few more pages. Then one day when I climbed the stairs, I found the journal gone. Apparently, someone had bought it. I left the store that day feeling as though a good friend had moved away. Although I never went back to that antique shop, I often thought of that young man. Did he make it through the war? Did he get married and have a family? Did he have a good life? I decided to make my own ending. I chose to think that he made it. That he went home to his family and friends and had a wonderful life. To think anything else would have been heartwrenching.
Many years have passed, and since that time, I have looked at many journals. My grandmother, for instance, kept a ledger with the price of things. On some of the pages, there were entries of poems and songs. Others had notes of importance to her.
I have read other old journals that were kept as logs. There were entries for the weather, the price of gasoline, and grocery items. They are very interesting to look at because they're a part of history.
I, too, write in a journal. I have lost count as to the number of journals that I have written in over the years. Writing in a journal has helped me get through some very difficult times in my life. Usually, at the end of the day, I would sit on my sofa with my journal and write. I found that keeping a journal is very cathartic. It helps to let go of things.
Keeping a journal is important. It's a chance to keep a personal history, perhaps to be passed down through generations. I am hoping that my journals someday, will possibly show up at antique stores around the country. A chance for an unknown stranger to read about my life through my words. I somehow like that idea. And perhaps, they will find their way to Scotland or England to where my ancestors were born. I like the thought of a future generation, of unknown relatives, reading my journal 150 years from now. But wherever they end up, I hope that someone will find them interesting enough to read through them and wonder about me. Maybe they too will make their own ending to my life, as I did with the young Civil War soldier. And quite possibly, they will also keep a journal, to be shared with others for generations to come.
Written by: Laurie Davis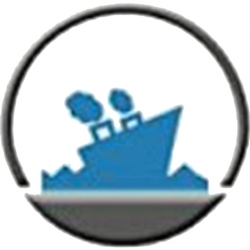 Latest posts by Laurie Davis
(see all)