According to the Michigan Aerospace Manufacturers Association, Chippewa County International Airport will be a command as well as control center. Therefore, it will assist launch sites for various satellites, including commercial and U.S. defense ones. This Upper Peninsula airport was at one time a U.S. Air Force base. Its distance from the Sault Ste. Marie is around 20 miles southwards.
There has been a program to ensure Michigan a huge player in the aerospace and exploration sector. Selecting this airport as a command and control center is, to some extent, the missing piece in this puzzle. In addition to reinforcing its role in the industry, its residents also benefit. After all, it means more job to the state. It will be part of the MAMA's partnership with the state, the Michigan Launch Initiative program. It is important to note that there were also horizontal and vertical launch sites' announcements for the Oscoda-Wurthsmith Airport and north of Marquette, respectively. The former announcement took place this month whereas the other one happened last summer.
According to its executive director Gavin Brown, these sites come bearing a basket of goodies. It could bring funding of over $1 billion. There is also the aspect of creating new jobs since it could create 40,000 new employment opportunities. Some of the jobs will be direct ones, whereas others will be indirect.
Residents may not have to wait for so long for the project to commence. It would be operating by June 2023 if only it gets all the necessary approvals and funding. He also clarified that the role of Chippewa County International Airport would not be limited to launches. On the contrary, it will also help with the management of space. Monitoring satellites and objects entering low earth orbit will also be a breeze. The operating distance will be between 200 miles and 1200 miles.
This center will also create a link between the U.S. Department of Defense among other agencies with the various Michigan Initiative centers. By the end of this decade, the department plans to have increased low-orbit earth satellites from 1200 to 17000. They would then help in various areas, including emergencies, medicine, education, broadband connectivity, and autonomous vehicles. U.S. Space Force missions are also not an exception.
Involved parties are obtaining licensing approval for the other two horizontal and vertical launch sites, Oscoda and Marquette. The former's operation may start any time between the end of 2023 and the beginning of 2024. As for the latter, operations would commence in early 2025.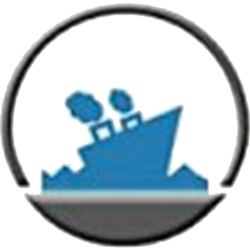 Latest posts by Staff Report
(see all)