Nelma June Mattison, age 73, of St. Ignace, Michigan, died January 31, 2021 in St.Ignace. She was born June 3, 1947 in Sault Ste. Marie, Michigan, to Edward Nilho and Carol Irene (Teeple) Soorus.

Nelma spent her early childhood in Sault Ste. Marie before she moved into a home in St. Ignace. She met Bert Hawkins in 1983. They married in 1984 and welcomed their daughter into the world in 1985. She was a well-known caregiver. She maintained her own home and would often baby-sit for many families because she was always home.

Nelma was a member of the Sault Tribe of Chippewa Indians.

Nelma loved to watch TV, especially her soaps and Dog the Bounty Hunter. While she didn't like to cook, she loved food. She enjoyed spending time with her family and her little dog, Lucky. She was a simple, easy to please woman who didn't have a single mean bone in her body.

Nelma is survived by her daughter, Ida Mae Hawkins of St. Ignace; and grandchildren, Frederick Anthony Hastings V, Elsie Victoria-Nicole Sayles, and Zoey Smith.

Nelma was preceded in death by her parents, Edward and Carol; and husband Gary Mattison.

The family will be having graveside services planned for the spring.

R. Galer Funeral Home of Pickford, Michigan is serving the family. Condolences may be sent to the family at www.rgalerfuneralhome.com.
To send flowers or a memorial gift to the family of Nelma June Mattison please visit our Sympathy Store.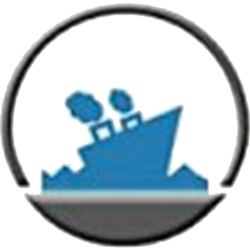 Latest posts by Staff Report
(see all)