(The Center Square) – On Tuesday, Michigan Attorney General Dana Nessel announced the voluntary dismissal of a lawsuit challenging the integrity of Michigan's 2020 general election.
Both sides are claiming victory.
In June 2020, conservative activist Anthony Daunt sued Secretary of State Jocelyn Benson and Director of Elections Jonathan Brater, alleging inadequate voter registration list maintenance.
The lawsuit alleged 16 counties have voter registration rates between 90% and 97.5% of adult citizens, which are "suspiciously high" compared to the 2018 election statewide registration rate of 73.4%.
Michigan Attorney General Dana Nessel's office said the claims stemmed from "old, estimated census data" and didn't account for the National Voter Registration Act's (NVRA) required delays in removing voter registration names within 90 days of a federal election.
The Bureau of Elections this week released a list of approximately 177,000 voter registrations slated for cancelation because the state believed the voter moved away from the registration address either because they surrendered a Michigan Driver's License or had election mail returned undeliverable prior to the November 2018 election.
Jason Snead, executive director of the Honest Elections Project, welcomed the dismissal and voter registration cancellation.
"Voter rolls should always be accurately maintained. Thanks to this lawsuit, Michigan voters now know they will be," Snead said in a statement. "Secretary Benson could have admitted the shortcomings of her office's list maintenance program from the start. Instead, she spent a year fighting to keep her inaction hidden from the public, only to admit – at last – that Michigan's list maintenance was insufficient all along."
Daunt argued the lawsuit completed its purpose.
"The National Voter Registration Act protects the franchise of every Michigan voter, and it's disappointing – but not surprising – that it took a federal lawsuit to force Secretary Benson to comply with election law," Daunt said in a statement. "Election integrity matters, and today's agreement means the state of Michigan will finally comply with laws that protect it."
Nessel said Michigan held federal elections in March, August, and November, so list maintenance wasn't possible last year.
"The dismissal of this case is yet another example of a speculative claim and baseless allegations made during the 2020 election that ultimately proved unsustainable," Nessel said in a statement.
In a Jan. 28, 2021 news release, Benson announced ongoing voter registration list maintenance.
"It was clear when the suit was filed in June of last year when federal law barred most voter-list maintenance, that this was a press release masquerading as a lawsuit filed to undermine public confidence in the integrity of our elections," Benson said in a statement. "The suit prompted no action from us. As we have said publicly all along, strong voter registration rates and accurate voter rolls are good for democracy."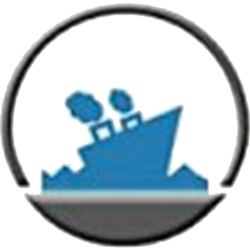 Latest posts by Staff Report
(see all)