SAULT STE. MARIE, Mich. – The Lake Superior State men's basketball team fell to the Ashland University Eagles by a final score of 78-60 on Friday, Feb. 26 at the Kates Gymnasium in Ashland, Ohio in a Great Lakes Intercollegiate Athletic Conference (GLIAC) game.
First Half:
At the end of the first half, the Lakers trailed the Eagles, 44-26.
The Lakers took an early 6-0 lead over the Eagles with back-to-back three pointers by Malek Adams and C.J. Robinson to open the game. Ashland responded with three consecutive three pointers to take a 9-6 lead.
Ashland would go on a run of 12 straight points to take a 21-8 lead over the Lakers with 13:22 left in the half. Justin Fischer would make a free throw but the Eagles would follow with another seven straight points to go up, 28-10.
Fischer would make a layup in the final seconds of the first half following a defensive rebound to make it a 44-26 game after the first twenty minutes.
Second Half:
The second half was evenly matched between the two teams as each scored 34 points.
Adams scored two field goals and a three pointer for the Lakers in the first five minutes of the half as the Lakers began a rally to overcome the Eagle lead.
Freshman guard Blake Cassidy would enter the game around the 14 minute mark of the second half and would make a three pointer within his first minute on the floor (60-38). Cassidy and classmate Andy Soma would each add a basket from beyond the arc in the next stretch of play to give the Lakers a spark off the bench.
The Lakers strong shooting would continue as Cassidy made his third shot from behind the three point line and Brandon Allen would make a three pointer of his own to make it a 74-54 game with 5:26 left on the clock.
In the final minutes of the game, the Lakers were unable to overcome the deficit from the first half and would fall by a final score of 78-60.
Breaking Down the Game:
Adams led the Lakers with 16 points in the game as he went 6-for-14 against the Eagles while also adding four rebounds and a steal. Cassidy, who led the team in three pointers, and Kemon Bassett shared the second place spot in points with nine in the game.
Fischer led the Lakers in rebounds with 10 against Ashland.
The Lakers finished the game with a 35.6 shooting percentage, going 21-for-59 in the game. On the other end of the floor, the Eagles went 27-for-56 in the game to total a 48.2 shooting percentage. Lake Superior State was outrebounded by Ashland, 37-35, in the game.
What's Next
The series between the Lakers and the Eagles will wrap on tomorrow at 4:00 p.m. at Kates Gymnasium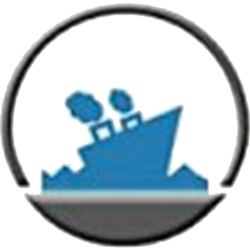 Latest posts by Staff Report
(see all)