Mary Weinman, age 82, of Sault Ste. Marie, Michigan, died on January 12, 2021. She was born in Sault Ste. Marie on March 8, 1938 to Alfred and Helen (Bailey) Johndrow.

Mary grew up in Sault Ste. Marie and graduated from Sault Ste. Marie High School. She began working at West Wedding Diner. She met in James W. Scheuring Jr. in 1956. They married in Pennsylvania. They began their family raising six children. Mary took care of her family until they were well and grown before finding work again in the restaurant business. Mary then met Robert "Bud" Weinman in 1978 and they married on April 17th. Mary and Bud lived out their glory days in Pennsylvania.

Mary was a member of the Sault Ste. Marie Tribe of Chippewa Indians.

Mary loved spending time with family, doing Native American arts and crafts, puzzles, and sewing. She was a pretty good cook and always made sure the family was well fed.

Mary is survived by her daughter, Patricia Tucker of Austin, Texas; sons, Robert (Dawn) Scheuring of Reading, Pennsylvania, James Scheuring III, Phillip (Miriam) Scheuring of Long Beach, California, Douglas Scheuring of Reading, and William Scheuring of Reading; twelve-grandchildren; sixteen-great-grandchildren; and brother, Tom (Clara) Johndrow Brimley, Michigan; sister, Sally Nolan of Sault Ste. Marie; and several nieces and nephews.

Mary was preceded in death by her first husband, James Sheuring; and second husband, Robert "Bud" Weinman; parents, Alfred and Helen; brother, John; and sisters; Amanda and Vicky.

No services are planned at this time.
To send flowers or a memorial gift to the family of Mary Weinman please visit our Sympathy Store.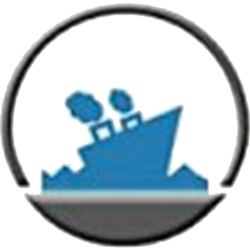 Latest posts by Staff Report
(see all)