Loretta "Lori" Trevarrow, 78, of Cedarville, Michigan, passed away peacefully early February 21, 2021 surrounded by her family. She was born June 10, 1942 in Detroit, Michigan to Donald Lionel and Frances Elizabeth (Boynton) Munro.

Lori moved to Ontonagon during her early childhood and attended Ontonagon High school. She married her forever love Gilbert "Gil" Trevarrow on February 17, 1962. Together, they made their home across the United States in Hawaii, Washington, Maryland, Maine and South Carolina while Gil served in the U.S. Navy. Following Gil's retirement, they returned to the eastern Upper Peninsula raising their children in Cedarville. Lori enjoyed golfing and gardening but is most remembered for the love and care she showed her children and grandchildren.

Lori is survived by her children, William "Jim" (Sherri) Trevarrow of Centerville, Arkansas; Annie (Chris) McConnell of Stevensville, Maryland; Susan (John) Edington of Pickford, Michigan; Kathy (Duncan) Martin of Cedarville, Michigan. Lori will be remembered by her beloved grandchildren, Doug Batho, Ashley and Nicole Trevarrow; Collin and Elizabeth "Lizzie" McConnell; Derrick, Nicholas, Christian "George" and Jacob Edington; Ruby and Nora Martin and two great-grandchildren. She is also survived by her big brother, Richard (Kandy) Munro and two sisters-in-law Lynn Trevarrow and Maggie Grover as well as six nieces and nephews.

Lori is preceded in death by her husband of 50 years Gil, her parents, and her sister and brother-in-law Fran (Niki) Sullivan.

Per her request, there will be no public services.

Memorial contributions may be made to Les Cheneaux Ambulance Auxiliary, P.O. Box 453, Hessel, MI 49745 or a Hospice organization of your choice.

R. Galer Funeral Home of Pickford, Michigan is serving the family. Condolences may be sent to the family at www.rgalerfuneralhome.com.
To send flowers or a memorial gift to the family of Loretta Ann Trevarrow please visit our Sympathy Store.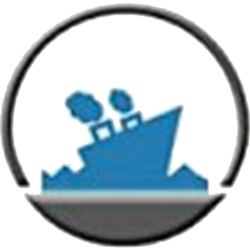 Latest posts by Staff Report
(see all)