HOUGHTON, Mich. – The Lake Superior State women's volleyball team dropped a match to the Michigan Tech Huskies by a score of 3-0 on Sunday, Feb. 21 in the SDC Gymnasium in Houghton, Mich. in the second game of a Great Lakes Intercollegiate Athletic Conference (GLIAC) series.
First Set: Through the beginning of the opening set, the Lakers and Huskies were tied at four points each before Michigan Tech would build a 15-5 point lead. Michigan Tech would take the opening set by a score of 25-13.
Second Set: The Lakers would play a solid second set, and would hold an 8-3 lead over the Huskies. LSSU's lead was the result of strong serving from freshman Emily Hagelthorn and junior Camdyn Odykirk as well as three blocks and a kill from junior Halle Grulke. After the Huskies took a timeout, the home team would work to erase the Lakers lead. However, the Lakers held their own against a tough Huskies team and following back-to-back Laker kills from Malia Howe, the two teams would be tied at 12 points.
Hagelthorn would enter the set to serve for the Lakers and would lead the team to a 15-12 lead. Another kill from Grulke would give the Lakers their 17th point of the set to go ahead by a point over the Huskies.
The Lakers were trailing 23-19 but would be led by Odykirk, who had consecutive kills for the Lakers, to come within a point (23-22) of Tech. The Huskies would take the second set by a score of 25-23.
Third Set: Michigan Tech would close out the pair of matches against the Lakers with a decisive third set, winning the set, and the match, by a score of 25-10.
The Lakers finished the second match of the weekend registering a total of 25 kills, led by Odykirk (5) and Sarah Bailey (5). Kyra Vezina and Grulke were tied for second on the Lakers with four kills each in the match.
Emily Kalinowski finished the match with 12 assists to lead the Lakers while Grulke ranked second among her teammates with seven assists against the Huskies.
Defensively, the Lakers were led by libero Sydney Briney, who led the Lakers with 16 digs. Vezina (9), Kalinowski (8) and Hagelthorn (7) combined for the majority of the rest of LSSU's 48 digs in the match. Grulke totaled six blocks for the Lakers while Odykirk recorded five blocks against Michigan Tech.
Freshman middle blocker Emilee McDaniel made her debut as a Laker, and notched one kill for the Lakers in one set.
What's Next
The Lakers will return to Sault Ste. Marie, Mich. for the team's first home series of the 2021 season next weekend. Lake Superior State will host Ferris State for a pair of matches on Friday, Feb. 26 at 3:30 p.m. and Saturday, Feb. 27 at 1:00 p.m. in the Bud Cooper Gymnasium.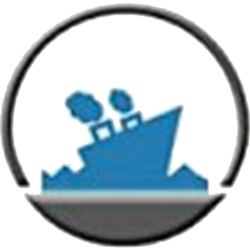 Latest posts by Staff Report
(see all)