Jean Marie Ross, age 81, of Rudyard, Michigan, died on January 26, 2021 in Sault Ste. Marie, Michigan. She was born on July 20, 1939, in Rudyard, to Adelord David and Alma Dagmar (Larson) Royer.

Jean grew up in Rudyard and graduated from Rudyard High School with the class of 1957. She was the oldest daughter in her family and took over the household operation while in high school, while her mother was stricken with arthritis. She met James Ross and they married on December 27, 1958 in Chippewa County, Michigan. They built their forever home north of Rudyard and began their family. Jean and James would spend time at their cabin on Lake Huron.

Jean enjoyed traveling, she went to Oregon and built houses with husband James, they wintered in Arizona, and saw all the west coast states. She loved reading, sewing, knitting, and crocheting. She was a seamstress making many of her young daughter's clothing and several wedding dresses for some Rudyard brides. Jean always grew a garden and her special strawberry patch.

Jean is survived by her husband James Ross of Rudyard; son, Mike (Joyce) Ross of Rudyard; daughter, Marcy (Bryan) Kangas of Rudyard; grandchildren, Emily (Mike) DeYoung, Rachel Ross, Meagan Ross, Derek Ross, Christopher (Laura) Jeffreys, and Briana (Isiah) Otten; great-grandchildren, Allie, Emma, Lucy, Jacob, Ryan, Jaycee, Michael, Trenton, Rylee, Aiden, Adelynn, Aidrick, Aiken, Asher, and Bryan; twin brother, James Royer of Escanaba, Michigan; sister, Alice (Clinton) Spring of Rudyard; sister-in-law, Dorothy Claunch of Louisiana; brothers-in-law, Harold (Romana) Ross of Ocala, Florida, Richard (Stephanie) Ross of Florida, and Johnny Ross of Eugene, Oregon.

Jean was preceded in death by her parents; brother, Ronald Royer; brothers-in-law, LaValle Claunch and Glen Ross.

A graveside service will be held on May 28, 2021.

Final resting place will be at North Rudyard Township Cemetery in Rudyard.

Memorial Contributions may be made to the Rudyard Area Schools Library.
To send flowers or a memorial gift to the family of Jean Marie Ross please visit our Sympathy Store.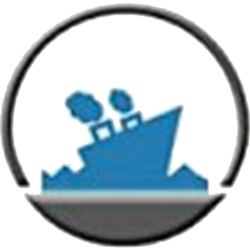 Latest posts by Staff Report
(see all)