Former Governor Jennifer Granholm was confirmed Thursday by the U.S. Senate as new secretary of the U.S. Department of Energy.
"My sincere thanks to the Senate for your confidence in me," Ms. Granholm tweeted after the 64-35 vote. "I'm obsessed with creating good-paying clean energy jobs in all corners of America in service of addressing our climate crisis. I'm impatient for results. Now let's get to work!"
Ms. Granholm is the first Michigan governor to serve in a president's Cabinet since Governor George Romney was secretary of Housing and Urban Development for then-President Richard Nixon.
She continues a recent tradition of prominent Michiganders serving in a president's Cabinet. Betsy DeVos was secretary of the U.S. Department of Education for former President Donald Trump, and former U.S. Sen. Spencer Abraham was Energy secretary to former President George W. Bush.
U.S. Sen. Gary Peters (D-Bloomfield Township) and U.S. Sen. Debbie Stabenow (D-Lansing) both strongly supported Ms. Granholm for the post.
"We are at a critical moment in our nation's history when we must be bold and innovative in growing jobs and combatting the climate crisis," Ms. Stabenow said in a statement. "Governor Granholm led our state through challenging times by prioritizing innovation and jobs. I know she will do the same at the Energy Department by supporting American manufacturers and workers as we transition to a clean energy economy."
Mr. Peters, noting he served in Ms. Granholm's administration when she was governor (he was lottery commissioner), said Ms. Granholm is uniquely qualified for the post.
"As the governor of Michigan, she led our state through an economic crisis, she knows how to deal with multi-faceted challenges – and has a documented record of strong leadership," Mr. Peters said in a statement.
Governor Gretchen Whitmer also hailed the vote, saying in a statement that Ms. Granholm "will be a visionary leader at the Department of Energy and continue her passionate, decades-long advocacy for clean energy."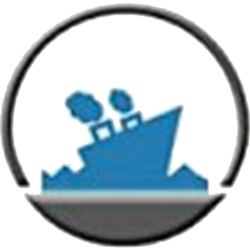 Latest posts by Staff Report
(see all)