GLIAC–The Great Lakes Intercollegiate Athletic Conference (GLIAC) has announced its Basketball Tournament format and fan policy for the upcoming 2021 Winter Championships.
With limited capacity at venues and with the safety of our student-athletes and coaching staffs at the forefront of this decision, the GLIAC reached a determination to conduct Winter Championships which include, Swimming and Diving, Track and Field, and Men's and Women's Basketball with only essential staff, and no fan attendance.
*2021 Winter Championships
| | |
| --- | --- |
| Swimming and Diving | Feb.17-20 |
| Track & Field | Feb. 27-28 |
| Basketball | March 2-7 |
In addition, the GLIAC has finalized the format for the 2021 GLIAC Basketball Tournament, which will allow all 12 institutions for both the Men's and Women's Tournament to participate. The opening round will take place at campus sites, with the advancing teams traveling to Purdue Northwest who will host the remainder of the Tournaments at both their Hammond and Westville campuses.   
Tuesday, March 2nd: Seeds 5-12 @ Highest Seed (Seeds 1-4 Bye)
12 @ 5
11 @ 6
10 @ 7
9 @ 8  
*Remaining 8 teams advance to Purdue Northwest 
---
Thursday, March 4 – Women's Games in Westville         
11:00 – Game 1 – #1 seed vs. #8 seed
2:00 – Game 2 – #4 seed vs. #5 seed
5:00 – Game 3 – #2 seed vs. #7 seed
8:00 – Game 4 – #3 seed vs. #6 seed
Thursday, March 4 – Men's Games in Hammond
11:00- Game 1 – #1 seed vs. #8 seed
2:15 – Game 2 – #4 seed vs. #5 seed
5:30 – Game 3 – #2 seed vs. #7 seed
8:45- Game 4 – #3 seed vs. #6 seed
---
Friday – March 5 – Women's Games in Westville            
4:00 – Game 5 – Game #1 Winner vs. Game #2 Winner
7:00 – Game 6 – Game #3 Winner vs. Game #4 Winner
Friday, March 5 – Men's Games in Hammond
4:00 – Game 5 – Game #1 Winner vs. Game #2 Winner
7:30 – Game 6 – Game #3 Winner vs. Game #4 Winner
---
Saturday, March 6 – Practice Day
---
Sunday, March 7 – Women's Games in Westville         
12:00 – Women's Championship Game    
Sunday, March 7 – Men's Games in Hammond      
2:30 – Men's Championship Game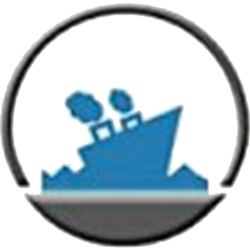 Latest posts by Staff Report
(see all)