Geraldine LaPrairie, age 67, of Vinita, Oklahoma, died on February 24, 2021 in Pickford, Michigan, while visiting family. She was born on May 30, 1953 in Cedarville, Michigan, to Thomas Melvin and Eva Mariah (Hiser) Bennett.

Geraldine grew up in Cedarville and graduated from Les Cheneaux High School. After high school, Geraldine went to work at War Memorial Hospital in the cafeteria department. One day, she met the delivery man, Gregory Thomas LaPrairie, He won her heart and they married on May 19, 1973 at St Mathis Episcopal Church in Pickford. They started their family and they moved around to Minnesota; Tulsa and Pryor, Oklahoma; before settling in Vinita in 1986. Geraldine then went to work for DANA as a customer service representative. She worked there for over fifteen years before becoming the security women at the local bread company. She then took an opening position at the mental health facility as a cook for six years before retiring in 2019.

Geraldine enjoyed reading, visiting the casino, and playing her video games. She loved camping, boating, and fishing.

Geraldine is survived by her sons, Gregory J. LaPrairie and Ben LaPrairie both of Vinita; grandchildren, Kayden, Beau, Christopher, and Cole LaPrairie; sisters, Helen Spencer of Texas, Merrial Kasper of Cedarville, Carol (Jim) Cryderman of Cedarville, and Rhoda (Bill) Beacom of Pickford; brothers, Clayton (Alice) Bennett of St. Ignace and Ralph (Karen) Bennett of DeTour, Michigan; and many nieces and nephews.

Geraldine is preceded in death by her husband, Gregory Thomas LaPrairie; son, Shawn LaPrairie; brothers, Thomas (Nancy) Bennett and Gerald Bennett; sister Sylvia Coveyou; brothers-in-law, Melvin Spencer and Chester Kasper; and her parents.

A memorial service will be held in Oklahoma, at a later date.

Interment will be in Fairview Cemetery, in Vinita, Oklahoma.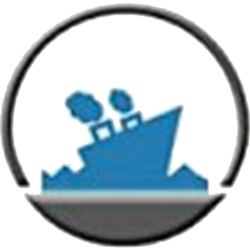 Latest posts by Staff Report
(see all)