Gary Paul Artley, Sr., age 86, of Sault Ste. Marie, Michigan passed away Friday, February 26, 2021, at McKinley Manor Assisted Living surrounded by his loving family after a courageous and extended battle against the ravages of dementia.
Gary was born in Sault Ste. Marie, Michigan on June 30, 1934. He was the son of the late Paul and Verna (Crawford) Artley. Gary served in the US Navy during the Korean War and retired from the US Army Corps of Engineers in 1992 after 30 years of service. Gary and was a longtime member of the First Church of Christ; an avid hunter and snowmobiler; and a friend to many in the Sault Ste. Marie community.
Left to mourn his passing and celebrate his life are his four children: Kim N. Beckham of Traverse City, MI, Gary P. (Amy) Artley, Jr. of Sault Ste. Marie, MI, Kelley J. Forrest of Sturgeon Bay, WI, and Christopher F. (Moshe) Peled of Carefree, AZ; seven grandchildren: Rachel K. (Don) Menerey, Renee L. (Andy) Desmond, Jamie M. Kirkpatrick, Andrea M. Kirkpatrick, Jackie L. Artley, Andrew L. (Michelle) Forrest, and Ivy M. Forrest, and twelve great-grandchildren. Gary is further survived by a brother, Thomas C. (Betty) Artley of Sault Ste. Marie, MI; two sisters: Dona J. MacFarlane of Clark, NJ, and Judy S. Carlson of Sault Ste. Marie, MI, as well as a brother-in-law Wayne (Carol) Fisher of Versailles, MO, and many special nieces and nephews.
Gary was preceded in death by his parents, Paul M. Artley and Verna M. Artley; his loving wife and light of his life, Patricia A. Artley; a grandson, Roger Forrest, Jr.; as well as his sister, V. Kay Sanderson.
Per Gary's wishes, no public services will be held. Memorial donations may be made to Hospice of the Eastern Upper Peninsula. The family of Gary Artley wishes to thank the dedicated staff and residents of McKinley Manor Assisted Living for the compassionate care and friendship they provided Gary during the last 8 years of his life.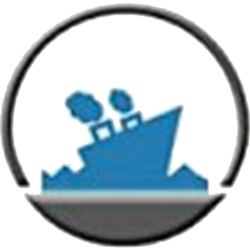 Latest posts by Staff Report
(see all)