Floyd "Tim" Augustus Rader went home to his heavenly father on February 17, 2021.
Floyd was born on June 15, 1936 to Jacob Augustus Rader and Ruby Olive (Grey) Rader of Pickford, MI. He was preceded in death by his parents and two brothers: Basil (Barb) Rader, and Royce (Theresa) Rader. He is survived by one brother, Ed "Red" (late Florence) Rader and three sisters, Lucille (Chuck) Godin, Nina (Roger) Leach, and Susan (Merlin) Moeller.
Floyd joined his wife Deanna (Metkiff) and their sons Rodney Reid Rader and Joel Royce Rader as well as two granddaughters: Taylor Rader and Charity Jean Plesscher whom I am sure jumped into Grampa's arms!
Floyd married Deanna on September 1, 1956. They had been married for 62 years. They had ten children: Dr. Timothy (Debra) Rader, Dr. Lance (Karen) Rader, Rodney (Angela) Rader, Joel Rader, Kristi (Wayne) Plesscher, Jeffrey Augustus Rader, Kurt (Amy) Rader, Eric Rader, Jennifer Rader, and Daniel Rader. They have 43 grandchildren, 38 great-grandchildren, and one great-great-granddaughter. They were parents to every child or adult that needed to have arms wrapped around them. They were known by hundreds as Pa and Ma Rader.
In 1969, Floyd's life was changed. In his living room, with the help of a country Baptist preacher…He was born again!
Floyd and Deanna opened their home to over 300 foster children and quickly became promoters for the foster system, taking on an active role in helping other families thru the process and being available to walk them thru the process. Floyd received the Governor's Award for Citizenship in 1982.
Floyd worked early in life driving dump truck for Whitehead and then as a mechanic at the old Holiday Inn Service. He was a cement contractor for a high rise project in Escanaba and at the Tilden mine. 1974 is when he moved back to Pickford with a job at O'Conner Chrysler Plymouth and Pickford Power Sports before finishing his career at the Chippewa Road Commission where he retired after 25 years.
A soldier of God was called home. His godly influence, his joy, his measured temperament, and his humble leadership will be missed by all.
A funeral service will be held at 11:00 AM on Thursday, February 25, 2021, at Fundamental Baptist Church. Friends may call at the church from 10:00 AM until the time of the service. In lieu of flowers, memorials may be left to Canaanland Baptist Camps.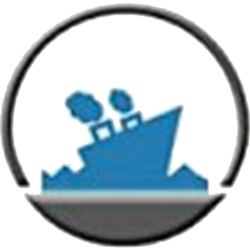 Latest posts by Staff Report
(see all)