I married my first love, but not before I had prayed night, after night, about him. When I first started praying, I asked the Lord that if I was meant to marry someday, then please send me someone who was a Christian, a non-smoker, someone who didn't drink alcohol, and if at all possible, I asked Him to bring me someone who didn't snore. Guess what? He sent me that person.
Like many young married couples, we had our whole life planned out. We thought we were doing everything right. We both worked, we invested, we had a beautiful home, went to church, and we had someday planned to have a family.
I had us pictured in our "golden years" sitting on our front porch, my husband in a button-down cardigan sweater, wearing house slippers, and I in my rocker, with my support hose bagging around my ankles, too old and tired to straighten them up. We would have talked about our life together, the good times, and the not-so-good times, and shared a lot of laughter. But unfortunately, we never got that chance.
As much as we had planned for our future, it never came to be. My husband became ill, and that's when I learned the real definition of "love," in sickness and in health. I took those vows seriously, and I loved him through all of it.
Dying young wasn't in the blueprint we had made for our life. I was devastated. He died Christmas, many years ago, when we were both young. A big part of me felt like I died right along with him that day. But I found through the years, since that time, that love never dies. It just morphs into other forms. I began noticing little things that I had taken for granted, like how the birds chirp in the early morning hours, how green the grass is in early Spring. And then, of course, there are the memories.
Seven weeks after my husband went home to Heaven, someone knocked on my door. It was Valentine's Day, and there stood an older gentleman, holding a long white box tied with red ribbon. He said he had known my husband, and he told me that he was sorry to hear of his passing, but that my husband had ordered this for me before his death. I thanked the man and took the box inside. My hands shook, as I untied the ribbon and opened the box. Inside, were a dozen beautiful red roses, with a card that told me how much I was loved, and he thanked me for taking care of him. I cried an ocean that day and for a long time after. Every year, on Valentine's Day, I think of those flowers that my husband had arranged before his death, to be delivered to me on Valentine's Day, reminding me of the love we shared.
I'm sure that God had a hand in making sure my husband had sent me those flowers too. After all, He was the one who had chosen my husband for me. It's been a gift having that memory of Valentine's Day, from so long ago. I bring it out every year at this time, to look back and smile, all the while shedding a few tears. It's one of those priceless memories that I hope to hold next to my heart until the end of my Earthly life.
I hope that this Valentine's Day, that you too, will make beautiful memories, or bring out wonderful stories to share, from the past. Valentine's Day isn't just for the young or those with significant others. Valentine's Day is for all of us, who remember what love truly means, and for those who hope and pray for future love, as I once did.
Written by: Laurie Davis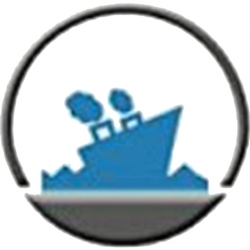 Latest posts by Laurie Davis
(see all)