Duluth, MN – The fire aboard a wintering Roger Blough on Feb. 2 caused an estimated $20 million in damages, one-fifth the total cost of the $100 million lake freighter. Those details and others were pulled from the Sturgeon Bay (Wisconsin) Fire Department's report of the fire issued this week.
The Blough had been laid up for the Great Lakes shipping offseason at Fincantieri Bay Shipbuilding located in the Wisconsin port city on the western shore of Lake Michigan. The damage estimates from fire departments are only that, and don't always line up with what corporations say afterward.
So far, the Duluth firm that operates Blough and the rest of the Great Lakes Fleet for Canadian National Railway, Key Lakes, Inc., has not said what the fate of the Blough will be, or when or if it will return to service.The fire department's report contains new details from the fire department lieutenants, Matt Austad and Brent Wiegand, who authored it.
The fire required patience, strategy and 1.4 million gallons of water, both to cool the steel of the ship that radiated 1,200-degree heat off its exterior, and to suppress both the fire and lingering hot spots during the 10-plus-hour effort. One million gallons of water came from hydrants, and the rest from the berth where the Blough was one of four ore boats stacked and bound together.The ship keeper, the only one aboard the boat as the fire was first reported by shipyard staff at 1:38 a.m., was awakened by alarms and smoke coming into his room. He grabbed his clothes and left the boat.
"Heavy black smoke started building and became very intense, venting from both the port and starboard aft unloading area/belts," the report said.
The Blough was the second of four boats stacked together, with the James Barker anchored to the dock, and the Blough bound to it. The American Mariner and John J. Boland were on the other side of the Blough. During the operation, tugboats were used to separate the Blough and other boats as best they could in an icy berth in the lake's Sturgeon Bay.
Firefighters worked with shipyard crew members to cut holes into parts of the vessel using torches in order to vent and drop water onto burning areas. "The area had to be cooled only allowing short cuts as the heat and heavy black smoke continued hindering our ability to make access," the report said.Belts that make up the self-unloading system burned. "We knew we had multiple belt fires," the report said. "We knew we had multiple belt fires along with whatever started this incident."
So far, no cause has been reported. Fire Chief Tim Dietman said further information will be available in the coming weeks. The fire remains under investigation, the report said, contrary to what was reported last week.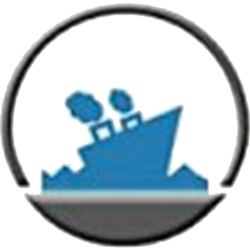 Latest posts by Staff Report
(see all)