Donald Charles "Don" Huffman, age 82, of Hessel, Michigan, died on February 16, 2021 unexpectantly at his home. He was born on October 13, 1938 in St. Ignace, Michigan, to Joseph Milford and Eva (Lee) Huffman.

Don grew up in Hessel and Cedarville, Michigan. He attended grade school in Hessel and quickly found work in the logging business. After working in logging, he decided to go into carpentry. Don raised three children. He worked as a carpenter up until he retired. He met Beatrice "Tash" (Mongene) Willis, while he was in grade school and later reunited with her in 1975. They made Hessel their home for over forty-three years.

Don enjoyed many outdoor activities including berry picking, hunting for morrell mushrooms, and apple coning. He also loved his cat Sissarooroo "Sissy".

Don is survived by his children, Darrel Huffman of St. Ignace, Michigan, and Karen Huffman of Hessel; grandchildren, Randy Huffman, Bryan Sayers, Angela Marie Dunn, Dawn Marie Thompson, Ashley Thompson, and Shauna Thompson; many great-grandchildren; and siblings, Dorothy Currie, Jim Huffman, Bill Huffman, Mona Gugin, and Chuck Huffman.

Don was preceded in death by his significant other, Beatrice Willis; son, Donald C. Huffman Jr.; granddaughter, Kami Denise Dunn; parents, Joseph and Eva; daughter-in-law, Sue Huffman; and siblings, Ronald Huffman, Joe Huffman, Carl Huffman, and Robert Huffman.

The family is planning on having a family gathering in the spring.

Final Resting Place will be at Fenlon Cemetery, in Hessel.

R. Galer Funeral Home of Pickford, Michigan is serving the family. Condolences may be sent to the family at www.rgalerfuneralhome.com.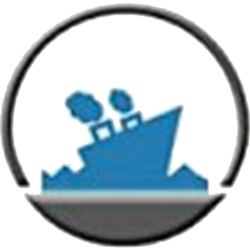 Latest posts by Staff Report
(see all)