David James Winandy, age 34, of Hessel, Michigan, died unexpectedly on February 4, 2021. He was born March 10, 1986 in Sault Ste. Marie, Michigan to John Bernard and Judy Ann (Belonga) Winandy.

David grew up in Hessel and attended Les Cheneaux Schools. He was a Cub Scout and Boy Scout with Cedarville Cub Scouts. He earned the level of Eagle Scout. He enjoyed traveling to Prince Edward Isle. He played football during his high school career. After high school, he attended Saginaw Valley College and graduated with a degree in Occupational Therapy. After college, he worked in Petoskey for a bootery shop. He moved home with his parents in 2017.

David was a member of Our Lady of the Snows Catholic Church and the Boy Scouts of America. He was also a member of the Sault Ste. Marie Tribe of Chippewa Indians.

David had a passion for fitness which included the basic exercises as well as hiking and martial arts. He also loved to play computer games in his spare time.

David is survived by his parents, John and Judy; aunts, Patty Martin of St. Ignace, Michigan, Lillian Belonga of St. Ignace, Marianne (Dick) Flaiz of Downers Grove, Illinois, and Janet Myers of Davisburg, Michigan; uncles, Dale Belonga of St. Ignace, Alan Werkheiser of St. Ignace, and Jim Winandy of Elk Grove Village, Illinois; and many cousins.

David was preceded in death by his grandparents; sister, Lisa Winandy; and many aunts and uncles.

A memorial service will be held in the spring.

His final resting place will be St. Ignatius Catholic Cemetery in St. Ignace.

R. Galer Funeral Home of Pickford, Michigan is serving the family. Condolences may be sent to the family at www.rgalerfuneralhome.com.
To send flowers or a memorial gift to the family of David James Winandy please visit our Sympathy Store.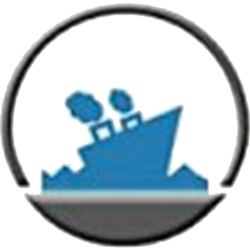 Latest posts by Staff Report
(see all)