Darlene G. (Harrison) Wiggins, age 90, of Pickford, Michigan, went peacefully to be with her Lord and Savior on February 7, 2021, at War Memorial Hospital in Sault Ste. Marie, Michigan. She was born on April 28, 1930, on the family farm in Blairville, Michigan, to Kenneth and Edna (Leach) Harrison.
Darlene married Hillary J. "Chuck" Wiggins on July 3, 1969, in Bryson City, North Carolina, They have been blessed to spend 51 years of marriage together and they shared a love without end. In 1975, they bought their beautiful farm on the hill and Chuck brought his "baby" back to Pickford to be closer to her family. Darlene had many jobs throughout her life but there was nothing she enjoyed more than spending time with family. Christmas thru the years at Grandma and PawPaw's were legendary. She loved to shop for everyone and she made sure no one was left off Grandma's list. Darlene loved to garden and can. Her kitchen always had fresh baked pies and lots of goodies. Her passion for canning and baking was passed on to her grandchildren and great grandchildren as she shared her wisdom and family secrets with them. For many years, Darlene served alongside her husband running the entry gates at the Kinross Fair for the Lions Club. She babysat for her grandbabies with a huge smile whenever asked, and her favorite place to be was home on the farm with Chuck.
Darlene is survived by her husband, Chuck; children, Ken (Sintia) Waybrant, Randy (Joanne) Waybrant, and Peggy (Steve) McConkey, all of Pickford; stepchildren, Sandy Lancaster, Sheila Hensley, Chuck Wiggins Jr, and Rudy (Jeannie) Wiggins; grandchildren, Sarah Streichert (Darrell Baker), Brody (Tilitha) Waybrant, Carrie Cryderman (Eric Rose), Cliff (Casey) McConkey, Kara (Rob) Lamb, Lauren Waybrant (Kevin Stacey), Daniel Waybrant, and Chloe McCulloch; step-grandchildren, Cherish (Dave) Jordan, Honey Lancester, William (Amber) Moss, Crystal and Larry Dehart, Heather, Coletta and Jeremiah Jones, Rachel and Joshua Reeder, John Robert and Alexis Wiggins, Willie and Stephanie Wiggins, Athena and Vernon Farmer, and Cubbie Wiggins; and a total of 55 great and great-great-grandchildren.
Services will be held Friday, February 12, at R. Galer Funeral Home, 24549 S. M-129 in Pickford. Visitation will be held from 11:00 A.M. until 1:00 P.M. with the funeral service to follow beginning at 1:00 P.M.
Burial will be in the spring at Cottle Cemetery in Pickford.
Memorials may be left to the Endowment Fund at the Pickford United Methodist Church, PO Box 128, Pickford, MI 49774.
Condolences may be sent to the family at www.rgalerfuneralhome.com.
To send flowers or a memorial gift to the family of Darlene Gertrude Wiggins please visit our Sympathy Store.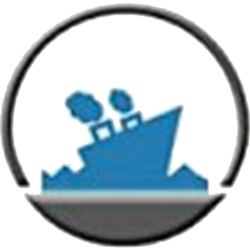 Latest posts by Staff Report
(see all)