Is your kitchen ready for an upgrade? Help the project go as smoothly as possible with these considerations to make when remodeling your kitchen.
Kitchen remodels are one of the best ways to add value to your home. Whether you're looking to sell your house or to just make a nicer place for you and your family, a new kitchen is always a good option. However, a successful kitchen remodel takes careful planning and consideration. Mistakes can throw off the entire layout and ruin the beauty or functionality of the room. As you draw up blueprints and choose the kinds of appliances and materials you want, make sure you remember these considerations to make when remodeling your kitchen.
Electricity, Plumbing, and Airflow
The kitchen is often the most complicated room in a home. Between appliances, plumbing, and other crucial functions, contractors and homeowners must take extra care when building or remodeling a kitchen. That's why two of the most crucial considerations to make when remodeling your kitchen are your electricity and plumbing. Before you start choosing the most beautiful countertops or flooring options, make sure you know the layout of your electricity and plumbing. Work with experts to make sure your plumbing and electrical work follow code requirements. You must also take airflow into consideration. No one wants to stay in a hot kitchen. If you don't have a range hood over your stovetop and other ventilation features, you will have to deal with an uncomfortable and stuffy kitchen that doesn't properly vent smoke or steam.
Layout and Dimensions
When designing your dream kitchen, detail is key. The wrong measurements and dimensions can lead to a lot of wasted time and money. For example, if you don't know the exact size of the area where your refrigerator will be, you might purchase the wrong appliance and have to replace it. Alternatively, if you fail to measure a proper walkway, you might find yourself constantly bumping into things and feeling cramped as you work within the room. Learn how to make a kitchen floor plan that accurately portrays the size of every wall, walkway, and counter. This will make it easier to purchase the right cabinets and appliances the first time around, making your kitchen remodel as quick and easy as possible.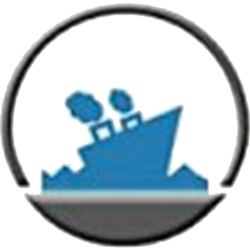 Latest posts by Staff Report
(see all)