SAULT STE. MARIE — Last fall, Cheboygan senior Ethan Lindle wasn't very confident there would be a high school hockey season.
During that time, he received a call from Sault Ste. Marie.
It was the Soo Indians, a Triple A hockey team looking to add more talent to their roster.
"They called me and said, 'Hey, the spot's yours if you want it,'" said Lindle, recalling the contact he received from the Indians. "They said, 'You're first on the list. If not, we'll go right to the next guy,' and I saw it as an opportunity to try and see how far I could go with it."
Months later, Lindle, who starred for the Chiefs during his three-year varsity career, is now adjusting well with the Indians, an 18-under squad currently deep into its season.
"A lot higher pace, it's a lot faster than high school," Lindle said of playing for the Indians. "Everyone out there knows what to do, and they do it very fast, so it's definitely a big step up. Speed and just the commitment to the game, everyone knows what they're doing, everybody loves the game. In high school you get some kids that just aren't as committed, they don't want to work out or go to the gym after practice, but here everyone's willing to commit completely to the game.
The challenge has been a unique one for Lindle, who earned All-Northern Michigan Hockey League first team honors while with the Chiefs as a junior. One of the tough tasks has been taking up a new position as winger, rather than his preferred position of center.
Thankfully for Lindle, he was most recently moved back to center, a spot where he's thrived at for years.
"For me, at the beginning of the season, adjusting to winger (was tough)," Lindle said. "They put me on the right wing, and playing center all the time in high school for three years, it was just really tough for me to sit up on the top and in the defensive zone instead of being center and helping out the defense down low.
"They moved me back (to center) at the end of the Dallas trip we just had. I love it. It feels more like when I was playing in high school. I'm more comfortable there, I can do more and help the team a lot better."
With COVID-19 complicating matters, Lindle and his team have traveled to different states to play, including Ohio and most recently Texas.
During the season, which started in early October, Lindle has built strong relationships with his current teammates and coaches on the Indians squad.
"It's awesome," Lindle said. "There's a couple guys right away that try to take you under their wing, help you out and show you around, and that was really cool."
The decision to forego his senior hockey season with the Chiefs wasn't an easy one for Lindle, who left the Cheboygan boys soccer team during the middle of its campaign to move up to Sault Ste. Marie.
"That was really hard," Lindle said. "I had to tell everyone and talk to my coaches, it was a really hard thing to do, and it was definitely emotional."
Back in Cheboygan, hockey coach Craig Coxe — who had to leave his home state of California as a youngster to further his own hockey career — understood Lindle's choice when the two spoke before Lindle left.
"Losing Ethan, that hurt, but we wish him all the best," said Coxe, before the start of Cheboygan's season. "We understand why he went and hopefully things will work out for him. Some players want to try and play at a high level and possibly further their career, and (Lindle) came and talked to me about it. He was honest with me, and I really appreciated that. I understand what he's doing, I support what he's doing, and I hope it works out for him. He gave us three outstanding years, he was great on the ice, great in the dressing room. He was one of those players that made everybody else a better player because of his work ethic alone.
"It didn't hurt that he had a lot of skill, but it's nice when you've got a player that's going to make other players better."
While not a member of the Chiefs anymore, Lindle said he continues to stay in touch with many of his former teammates from back home.
"I text them almost every day and see how they're doing," Lindle said. "I miss it a lot. There's not a day that goes by that I don't wish I was playing with them still. I'm just trying to better myself and move up to the next level."
Following the season, Lindle said he'll return to Cheboygan by the end of March or early April to finish off high school and graduate with his classmates.
Right now, though, Lindle will look to contribute even more for the Indians in what's been an intense and fast-paced campaign.
"I just want to try and stand out a little more, make plays that a normal player would not make," Lindle said.
CheboyganNews.com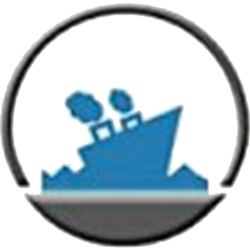 Latest posts by Staff Report
(see all)