Carolyn Marie Cottle, age 64, of Pickford, Michigan, died unexpectedly on February 3, 2021 in Sault Ste. Marie, Michigan. She was born on March 10, 1956 in Cheboygan, Michigan, to Raymond James and Helen Marie (Barr) Leavitt.
Carolyn grew up in Topinabee, Michigan, until the age of nine, when the entire family moved to Pickford. She graduated from Pickford High School with the class of 1974. After graduation, she worked at Huyck's Poultry FaCrm. She married her high school sweetheart Gary Ephraim Cottle on January 8, 1977 in Pickford. They began their family a year later and Carolyn began working for the Pickford EMS. She raised her four children and continued working on the EMS for 40 years before retiring in 2020.
Carolyn was a member of the Fundamental Baptist Church in Kinross, Michigan, Pickford Ambulance Corps, and a previous member of the United Methodist Church in Pickford.
Some of Carolyn's favorite pastimes included knitting, crocheting, baking, and cooking. She also enjoyed gardening, crafting, and making homemade holiday cards.
Carolyn is survived by her children, Raymond (Sara) Cottle, Daniel (Melissa) Cottle, Emelia Cottle, and Glen Cottle all of Pickford; grandchildren, Aubrie, Cole, Aspyn, and Elexandrya Cottle; brother, Calvin (Fran) Leavitt of Pickford, sister, Cindy (Lee) Wentzel of Portage, Michigan; bonus siblings, Judy Campbell, Janet Campbell, James (Lori) Campbell, and Jerald (Jo Ellen) Campbell of Pickford; and several nieces and nephews.
Carolyn is preceded in death by her husband, Gary Cottle; stillborn Baby Cottle; brother, James Leavitt; sister, Connie Leavitt; parents, Ray and Helen; and stepfather, Herman Campbell.
Visitation will be on held on Monday, February 8, 2021 from 1:00 P.M. to 3:00 P.M at R. Galer Funeral Home, in Pickford. Funeral Service will follow at 3:00 PM.
Burial will be at Cottle Cemetery in Spring 2021.
Memorial Contributions may be made to the Fundamental Baptist Church, 3255 M-80, Kinross Charter Township, MI 49752 or Pickford Township Firehall and EMS, 7758 M-129, Pickford, MI 49774
R. Galer Funeral Home of Pickford, Michigan is serving the family. Condolences may be sent to the family at www.rgalerfuneralhome.com.
To send flowers or a memorial gift to the family of Carolyn Marie Cottle please visit our Sympathy Store.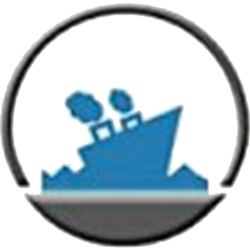 Latest posts by Staff Report
(see all)