To ensure that you have everything you need to complete your project, take a look at this guide on the best rental equipment for home construction.
When building a home from the ground up, you're going to need some equipment to help you with the heavy lifting. If you don't already have a fleet of heavy machinery at your disposal, renting out equipment for the job is often the most economical option. To ensure you have everything that you need to complete your project, take a look at this guide on the best rental equipment for home construction.
Skid Steer Loaders
Skid steer loaders are one of the most advantageous types of equipment for home construction due to their compact size and versatility. Because skid steer loaders are smaller in size, they are able to easily navigate around smaller residential construction sites where larger equipment may not fit.
In terms of versatility, skid steer loaders can accomplish an incredibly diverse range of tasks depending on the attachment they come equipped with. Whether you need to clear out trees on the property, regrade the ground, or transport heavy construction materials, a skid steer loader can do it all.
Telehandlers
Another useful type of equipment to have on a home construction site is a telehandler. Also known as a forklift, a telehandler is a type of machine that has an extendible boom which you can equip with a variety of attachments. This machine is highly beneficial when constructing multiple story homes, as it easily lifts materials and supplies to the second floor or roof. If you're working on a smaller site, there are several types of compact telehandler units that you can rent.
Aerial Lifts
When working on a multiple-story home or constructing a roof, an aerial lift is also a highly advantageous type of machinery to have. An aerial lift is a type of elevating work platform that can provide access for people or equipment to areas that would typically be inaccessible due to height.
Excavators
Excavators are another one of the best types of rental equipment for home construction projects. Excavators consist of a boom, dipper, bucket, and a cab which attach to a rotating platform that sits atop an undercarriage with either tracks or wheels. For projects that involve digging into the ground or moving large loads with an extended reach, excavators are highly beneficial.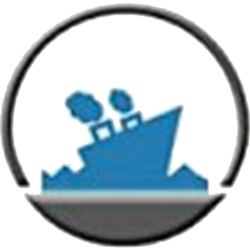 Latest posts by Staff Report
(see all)