Bert Lewis Kinnear, Jr., age 81, of Sault Ste. Marie, Michigan passed away Friday evening, January 29, 2021, at Medilodge of Sault Ste. Marie.
Bert was born in Sault Ste. Marie, Michigan on November 16, 1939, the son of the late Bert and Opal (McKinnon) Kinnear, Sr. He graduated from Sault High School with the class of 1958. Bert married Eunice Ruth Brown on August 13, 1960, in Newberry, Michigan. He worked for the Corps of Engineers starting as a blacksmith and retiring as the machine shop foreman. Later, he became a licensed tug boat captain. Bert loved the Boy Scouts of America and was involved with the organization for over 42 years. The last 32 years as a Scout Master. He also enjoyed hunting and fishing.
Bert is survived by his wife: Eunice Kinnear; his five children: Bert Kinnear III, Rodney (Shannon) Kinnear, Kenneth (Marianne) Kinnear, Terri (Darryl) East, and Daniel Kinnear all of Sault Ste. Marie, MI; his fourteen grandchildren: Louie "Bert IV", Rodney II (Heather), Rachael (Chad), Kamie (Peter), Kourtney, Nicholas (Jessica), Danielle, Jenna (Roger), Krysta, Michael, Addison, Daniel, Dillon, and Genevieve; and his eight great-grandchildren: Bauer, Easton, Kadence, Adelle, Remington, Elijah, Samuel, and Payton. He is also survived by two sisters-in-law: Renate Kinnear and Karen Brown, and many nieces and nephews.
Bert was preceded in death by his parents and two brothers: Wayne Richard Kinnear and Theodore Charles Kinnear. Two brother-in-laws Douglas Brown and Donald Brown. Nephews Raymond Brown and Kevin Kinnear, great-nephew Raymond Brown.
A private family funeral service will be held at C.S. Mulder Funeral Home on Thursday, February 4, 2021, with viewing at 10 a.m. and the service at 11 a.m. A public burial service will be held later this year at Oaklawn Chapel Gardens.
In lieu of flowers, memorials may be left to Faith Lutheran Church.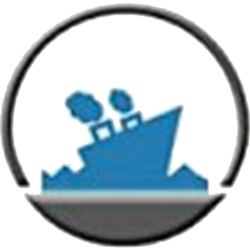 Latest posts by Staff Report
(see all)