When it comes to home improvement, things can quickly get costly. However, there are often ways to get the look you want at a price you can afford.
With a new year comes new trends—out with the old and in with the new. TV shows, websites, and social media platforms are flooding with two trendy, budget-friendly ways to update your home in 2021. Once you've picked which areas of your home you want to change, you can start creating a fresh look to lift your spirits.
The New Accent Wall
The accent wall became popular in the early 2000s. To draw the eye, create a focal point, and break up the room, people would paint one of the four walls a different color. It could be monochromatic, using a different shade of the same color as the other walls. Think of a sky-blue room with a navy accent wall. However, the accent wall could be a completely different color altogether.
This year, there's a new spin on an accent wall. The paneled accent wall still incorporates another color into the room, but the wall's texture includes smalls boards running horizontally, vertically, or diagonally. Depending on the space and the designer's preferences, the paneling boards add depth to the wall. With proper measuring, cutting, nailing, and puttying, your new paneled accent wall will be ready for a coat of paint in no time.
Faux Fireplaces
This year, the faux fireplace is really taking off. This element is an inexpensive way to add a focal point without the cost and trouble of installing a real fireplace. These pieces span from floor to ceiling, with a regular mantelpiece. They have a cut-out square just like a real fireplace has, yet it leads nowhere. Some choose to tile the inside, while others panel and paint it.
You can decorate these features with logs as if a fire were going to burn there or set up candles on winding holders. Some people fill the holes with rows of decorative sticks as though preparing for a small bonfire. The possibilities are endless, and you get to decide how real you want it to look.
Both paneled accent walls and faux fireplaces are great ways to add a beautiful focal point to a room, making them two trendy, budget-friendly ways to update your home in 2021. For people who are trying to save money while sprucing up their space, these are great options. Both require the same tools and skill set. Just remember to measure twice and cut once!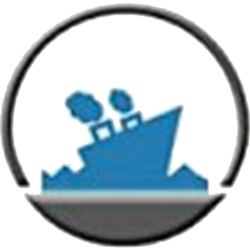 Latest posts by Staff Report
(see all)