William "Bill" Arthur McLeod, age 69, passed away on Friday, January 22, 2021 at the Hospice of the EUP – Hospice House in Sault Ste. Marie, Michigan, surrounded by his family.
Bill was born on June 9, 1951 to Murdock and Emily (Fisher) McLeod in Sault Ste. Marie, Michigan. He graduated from Sault High School with the Class of 1969. He attended Lake Superior State College, and graduated from the Police Academy. Bill married Lois Beth King, April 1988 in Sault Ste. Marie, Michigan. Bill went on to become Police Sergeant Detective while working for the Sault Ste. Marie City Police and later the Sault Tribe Police.
Bill loved the outdoors, hunting and fishing, and loved to play golf. He enjoyed playing softball and bowling, and also enjoyed playing the guitar and singing, and spending time with family. He was well loved by the community, considered his friends as family, and never met a stranger.
Bill is survived by his wife, Beth; his daughters: Rebecca (Brandon) Postma of St. Ignace, Michigan; Teresa (Timothy) O'Reilly of Cheboygan, Michigan; his step-son: DJ Verrett of Sault Ste. Marie, Michigan; his 11 grandchildren: Tyler, Morgan, Daniel, Mackenzie, Madison, Judson, Lincoln, Maebry, Kristin, Carolyn, and William; and his 3 (with one on the way) great-grandchildren: Willow, River, Baylor, and baby boy McKerchie. Bill is also survived by his sisters: Georgiana "Maxine" (Joe) Cote of Hanson, Massachusetts; Judy (Glen) Hare of Reed City, Michigan; Phyllis (David) Anderson of Lexington, Kentucky; and his brother: Jim (Sue) McLeod of Sault Ste. Marie, Michigan. Also, his mother-in-law: Lois Ryan of Sault Ste. Marie, Michigan and sisters-in-law: Jocelyn Savoie of Pickford, Michigan and Wendy Krause of Sault Ste. Marie, Michigan.
Bill was preceded in death by his parents; his sister, Ruthann McLeod; and two brothers: Fred McLeod, and John McLeod.
A private family memorial service will be held Monday, February 1, 2021, at C.S. Mulder Funeral Home and Cremation Services. In lieu of flowers, please send donations to Hospice of the EUP.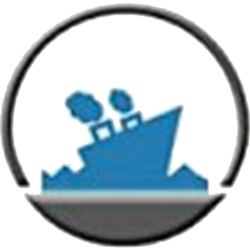 Latest posts by Staff Report
(see all)