Wayne "Mickey" Wonnacott, 82, passed away Monday December 22, 2020 with his daughter and son-in-law by his side at the Oaks of Mayview in Raleigh North Carolina. Mickey was born on January 24, 1938 and raised in Pickford, Michigan, he was the son of the late William and Elsie (Stewart) Wonnacott, and was the youngest of eight. He graduated from Pickford High School in 1956. He enlisted and served in the U.S. Army for a short period before being called home to work on the family farm. He was proud to call himself a lineman, and worked for a private electrical company laying the power lines and poles around the Traverse City area. Later, he worked as an electrician for the Federal Government, for the Eastern Upper Peninsula (EUP) Transportation Department, then the US Coast Guard Station, until his retirement in 2000.
Along with his parents Mickey was preceded in death by the love of his life, his wife of 51 years, Arlene (Nielsen) Wonnacott, in 2019; sisters, Emily Hamilton, Merle Wilson, and Darlene Jarvie; brothers, Earl, Calvin and Levi Wonnacott.
Mickey is survived by his daughter; Kristie Juda and husband Bob; son, Paul Wonnacott and wife Shannon; 2-grandchildren, Dereck Wonnacott and wife Natalie and Justin Juda (Tori Johns); sister Vernus Kelly and sister-in-law Maxine Wonnacott; brother-in-law Jim Nielsen; and many beloved nieces and nephews. He loved spending time with family, getting together for family reunions, and traveling to all his son, daughter and grandsons' school events and activities. His demonstration of love for family shined by sharing his family genealogy with others.
Mickey proudly served his community for multiple years. He was the Pickford Township Zoning Administrator, served on the Pickford Community Days Committee, an active member of the First Baptist Church and even went on two missionary trips to Central America, an extremely involved member and officer of the Sault Ste. Marie and Pickford Lions Clubs prior to starting the Tone Community Lions Club with good friend Ted Vernagus. He definitely lived up to the Lions Club moto "We Serve." Anytime a member of the community needed assistance, he was the go-to person to provide support or knew who to contact.
Arrangements were made by Bryan-Lee Funeral Home, Garner, North Carolina, with assistance by C.S. Mulder Funeral Home, Sault Ste. Marie, Michigan. In honor of his request, there will be no funeral service. Interment will be held in the spring 2021 at Oakland Chapel Gardens. Memorials can be made to the Dementia Society of America or your local hospice organization.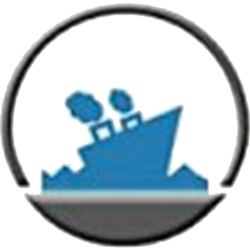 Latest posts by Staff Report
(see all)