Our beloved Papa/Dad; Terry Leo Davis, 65, of Clare, MI passed away on January 8, 2021. He was born in Sault Ste. Marie, MI to the late Alva Leo and Pauline Jane (McMillan) Davis.
Terry grew up in Rudyard, MI. He had a wild, and free spirit that gave him the energy of always wanting to explore and to always be and think outside of the box. He was strong-willed, independent, and always seeking that next adventure in his life. Private First Class Davis was part of Co B 2d Battalion 81st Armor of the United States Army from 1977-1979. He received
certificates of achievement for his hard work and dedication while he was in the states and abroad in Germany. Terry was a Corrections officer for the Department of Corrections in Chippewa County from 1987-1999. Terry was an active member of the Union for the Department of Corrections. He fought for what was right, and he continually showed his leadership skills by making sure that whatever needed to be done was accomplished to the best of his ability. This was a trait that he carried throughout his many years of various jobs, but most importantly this is what he tried to pass on to his children and grandchildren, and everyone he knew. Terry then continued his education and received his Associates of Arts in Social Science in the spring of 2004. Terry decided along his journey in life that he would like to travel more, and help his family more. He obtained his CDL and worked for a few trucking companies, such as SWIFT and TransportAmerica. Terry had a passion for traveling, being on the open road, exploring in the silence of the woods, but most of all his heart always led him back to his grandbabies. Terry had such a big heart, and he would always say, "Don't just tell your kids no, because if they continue to hear no then they won't want to do anything in life because of hearing no all the time." He loved to be everywhere, but he loved being with his family most of all.
Terry is survived by his children Melissa Davis (Tim Hill) of Sault Ste. Marie, MI, Angela Marie Davis (Daniel G. Wilson) of Mt. Pleasant, MI, and Ashley Nicole Kabke (Ryan C.) of Sault Ste. Marie, MI.; grandchildren, Shakira Faith Davis, Tristan Michael Davis, Audrina Hope Davis, Harlow Joy Davis, Hayden Audric Davis, Brielle Skye Davis, and Liam Aliva Davis. Terry was previously married to Catherine Rae (Bowler) Davis. Terry is survived
by his siblings: Dwayne Davis of Cadillac, MI, Paula Shaw (Curtis) of Lakeland, FL, Bruce Davis of Cadillac, MI, Dale Davis of Kincheloe, MI, Robin Miller (Larry) of Kincheloe, MI, Shawna Bray (Paul) of Lakeland, FL, Carla Davis (John) of Rudyard, MI, and Pamela Terry (Wayne) of Lakeland, FL. Terry is survived by several nieces, nephews, great nieces and
nephews, several cousins, and Aunts and Uncles as well.
Terry was a devoted, loving father and grandfather who always put his daughters and grandchildren before himself. His presence always brought smiles and laughter to anyone that was around him. Terry was a determined, hard worker, who was always willing to tackle new
projects. He would help anyone that needed help; whether it was a stern talk to get us to focus, a kind word of encouragement to keep us motivated, a lend of his hands when working on our vehicles or houses, and of course who can forget a story or joke that would make anyone's day brighter with laughter when he told it. He was there for his family to provide a shoulder to lean on, an ear to listen, a never-ending supply of love that you knew could never be replaced. He will always hold a place in our hearts, our minds, but most of all our souls…until we see each other again Dad, we love you.
Cremation has taken place and a memorial service/ Celebration of Life will be posted at a later date.
Smith-Miner Funeral Home is honored to be serving the Davis family; to share a special memory please visit www.smithminer.com.
To Plant Memorial Trees in memory, please visit our Sympathy Store.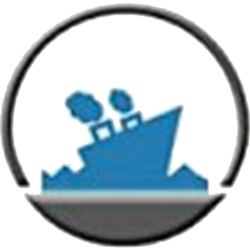 Latest posts by Staff Report
(see all)