Suzanne Ruth Beedy, age 81, of Sault Ste. Marie, Michigan passed away Saturday, January 23, 2021, at Sparrow Hospital in Lansing, Michigan.
Sue was born on July 9, 1939, in Dayton, Ohio the daughter of the late Fred B. and Ruth (Deis) Holcolmb III. After graduating from high school, Suzanne attended Ohio State University where she earned her Bachelor of Arts degree. On August 10, 1963, she married James Beedy. After moving to the Sault, Sue and Jim opened, "Beedy's Baubles" on Portage Ave. Sue then taught pottery at Loretta High School and art at multiple elementary schools in the Sault. She went back to school at Central Michigan University, getting the credits necessary to teach elementary. She took a job as 1st grade teacher at Soo Twp, where she remained until her retirement. Sue loved teaching, and always loved running into students later in their lives and was especially proud of teaching kids of kids that she had in her early career. After retirement, she loved spending time with her animals and her grandkids, Molly and Niklos. She frequently volunteered at WMH Gift shop as a member of the Women's Auxiliary and loved attending teacher luncheons. She also enjoyed yearly trips to socialize with her college sorority sisters.
Suzanne is survived by two children: Doug (Tracy) Beedy of Youngstown, OH and Dr. Cindy Anderson of Sault Ste. Marie, Ml; and two grandchildren: Molly (MSU) and Niklos Anderson (Albion).
Suzanne was preceded in death by her parents, her brother "Butch" (Fred B. Holcomb IV) and her husband: James L. Beedy.
In Sue's memory, please hang a bird feeder in her honor. She will be very missed by the hundreds of birds she fed year-round.
Donations may be made to the local Special Olympics.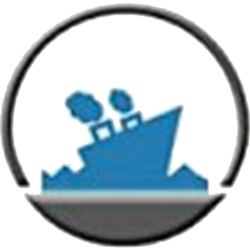 Latest posts by Staff Report
(see all)