The Soo Indians Midget AAA hockey team travelled to Chicago to challenge the Chicago Young Americans in their first battle of the new year.
Saturday night's game opened with the Indians striking first when Colin Goff picked the puck from a Chicago defenseman and beat the goalie for the 1-0 lead. In the second period, Jack Mathias finished a three-way pass from Will Boyer and Michael Szlag to put the Indians up 2-0. Logan Raffaele turned away every shot he faced and earned the 2-0 shutout.
The Young Americans got on the board first early in Sunday's game and they held that lead through the first two periods. In the third, though, Eli Doughardt-Wood was setup on a pass from Colin Handy and Connor McAleer to even the score with a powerplay goal. Less than a minute later Jack Matthias got his second goal of the series from Will Boyer to put the Indians into the lead. Chicago fought hard and with four minutes remaining, they capitalized on a loose puck in front of the Soo net an tied the score at 2 apiece. Lucas Henderson played outstanding in net for the Soo and earned a hard fought 2-2 tie.
The Indians record stands at 6-14-1 and they seem to be getting stronger with each game played going 4-1-1 in their last six games.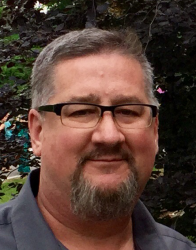 Latest posts by Mark Krupiarz
(see all)