Lake Superior State University has announced that they are, again, suspending the weekend's hockey program.
The Lakers were scheduled to play Michigan Tech on Friday, January 22 and Saturday, January 23, when a Lake State announced late on Friday that the weekend series was postponed due to recent COVID-19 test results within their hockey program.
Today, the Lakers again announced, in conjunction with the Western Collegiate Hockey Association (WCHA), that this coming weekend's games again Bemidji State has also been cancelled due to COVID-19 test results within the Laker's hockey program.
"There were positive test results within the LSSU hockey program but due to HIPAA laws and protecting the privacy of our student-athletes, we will not release any further information including names, number of cases, etc.," said Kelsey Smith, LSSU's Athletics Communications Director. "The LSSU athletic department is currently following the state of Michigan guidelines and testing our student-athletes six times a week."
The hockey games will be rescheduled, but no date has yet to be announced.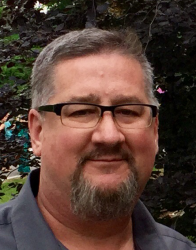 Latest posts by Mark Krupiarz
(see all)