During the school board meeting tonight, I informed the Board of my intent to retire from my position as Superintendent of Schools, effective at the end of this school year, June 30, 2021. I am making this announcement now so that the Board will have the necessary time to find a suitable replacement for the upcoming school year.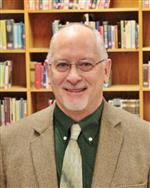 As is the case for many who choose to retire, this decision was not made lightly. I truly love this district and have been both honored and humbled to serve in my role for the past 10 years. However, it is time for me to move on to the next chapter in my life, in particular spending more time with my family.
I have been blessed to work with many outstanding administrators, teachers, and support staff during my 25 year career with the district. Education is truly a people business, and we are fortunate to have some of the best working in our district. I want to also recognize and thank the many wonderful students and parents I've worked with during my tenure as Athletic Director, Malcolm School Principal, Lincoln School Principal, Middle School Principal, and Superintendent of Schools.
Our district has weathered many storms over the years and through the efforts of all the staff, the students and families, and board members, we have emerged stronger than ever and continue to provide an outstanding educational experience for our students. It is a program of which we can all be proud. There will be challenges going forward, however they will not define the district. The will to overcome those challenges on behalf of the students is what defines our district.
While I am optimistic about my retirement and the next chapter of my life, I am saddened by the departure from colleagues and friends that I have worked with over the years. I will certainly miss the daily interactions with the many caring and dedicated people in our district.
Like many others who retire from education, I will miss the students most. I will miss their energy, their curiosity, and their enthusiasm, along with watching them mature and grow into young adults.
In the meantime, we have much work to do between now and June 30th as we continue to tackle the challenges presented by the pandemic, enrollment, and our budget. Despite those challenges, we will maintain a laser-like focus on doing what is best for our students and the district going forward.
It has been a pleasure and an honor to serve as Superintendent of this outstanding district.
Dr. Tim Hall
Superintendent of Schools