Roger William Beamish, age 82, of Sault Ste. Marie, Michigan, died January 13, 2021, in Sault Ste. Marie. He was born December 3, 1938, in Pickford Township, Michigan, to George Beamish and Lillian (Anderson) Beamish.
Roger contracted measles at age three and the disease affected the rest of his life. Roger always had a smile on his face. He had a beautiful voice and loved to sing. One of his favorite songs was "You Are My Sunshine". He enjoyed ice cream, baseball cards, and birds – except crows and pigeons.
Roger is survived by his sister and brother-in-law, Roberta and Rock Pearce of Barbeau, Michigan; nephews, Randy (Janet) Pearce of Appleton, Wisconsin, and David (Wendy) Pearce of Sault Ste. Marie; niece, Pam (Mike Beauregard) Pearce of Southport Island, Maine; and 8 great nieces and nephews, 6 great-great nieces and nephews
Uncles John and Earl Beamish and Aunt Clara Johndrow and many cousins.
A graveside service will be held in the spring at Oaklawn Chapel Gardens in Bruce Township, Michigan, where he will be buried next to his parents
To send flowers or a memorial gift to the family of Roger William Beamish please visit our Sympathy Store.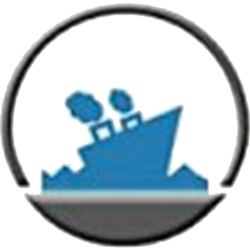 Latest posts by Staff Report
(see all)