Robert Earl "Bob" Rhome, age 74, of Cheboygan, MI, died on January 1, 2021 in Cheboygan. He was born on November 15, 1946 in Roanoke Rapids, NC, to Franklin and Kathleen (Buck) Rhome.
Robert grew up in Roanoke Rapids. After high school, he worked for the FBI in Virginia and then joined the United States Navy and was stationed in Waukegan, Illinois, where he met the love of his life, Nancy Pope. They were married on March 11, 1967 and made their home in Racine, Wisconsin for a couple of years before relocating briefly to Robert's hometown in North Carolina. They then moved to St. Ignace to raise their children. After 28 years they moved to Cheboygan, where Robert worked for Cheboygan Lumber before retiring in 2014.
Robert enjoyed wood working, fishing, hunting, horseshoes, bowling, tennis, puzzles, gardening, bird watching, Christmas, television, yard sales, and he loved nature.
After retirement, Robert enjoyed volunteering for Habitat for Humanity. He was very patriotic.
Robert is survived by his wife Nancy; their children, Tony (Michele) Rhome of Cheboygan, and Shannon (Don) Portman of Cheboygan; grandchildren, Isabella Portman, Madison Rhome, Donald Portman II, Nathan Case, Landon Page, and Connor Page; sisters-in-law, Peggy Rhome of Florida, and Mary Pope of St. Ignace; and brothers-in-law, Wayne (Sherry) Pope of Burlington, WI and Jeff (Mary) Pope of St. Ignace.
Robert is preceded in death by his father, Franklin Rhome; mother, Kathleen Arrington; brother, William Rhome (Butch); sister, Judy Delbridge; brothers-in-law, Charles Delbridge (Ray), Dan Pope and John Pope; and sister-in-law, Gayle Pope.
A graveside service will be held in the spring at Lakeside Cemetery in St. Ignace, Michigan.
To send flowers or a memorial gift to the family of Robert Earl Rhome please visit our Sympathy Store.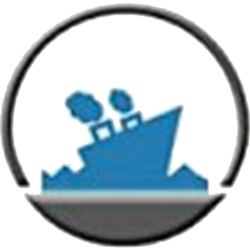 Latest posts by Staff Report
(see all)