Richard Niemi, 71, passed away on January 19, 2021, at the Ball Hospice House in Sault Ste. Marie, Ml after a five-year struggle with cancer. He was born in Escanaba, MI on April 18, 1949, to Elmer and Jane (Cook) Niemi.
He graduated from the Escanaba Area High School with the Class of 1967.
As a young boy, he had a natural talent for baseball and he was a pitcher for several successful Little League and Babe Ruth teams. After his father complained about the sting of his fastball, he recruited his little sister to catch for him in practice.
At age 13, he captured the City of Escanaba Men's Pool League championship. He put that talent to good use over the years in a variety of watering holes.
Richard's lifelong passion for music was sparked by playing the French Horn in band and singing in the high school chorus. He fondly recounted the memorable chorus trip to Cobo Hall in Detroit and the marching band's halftime performance for the Green Bay Packers.
As a right of passage for many a U.P. lad, he accompanied his father, brother, uncles and cousins in chasing the elusive whitetail and hiking into remote Northern Ontario lakes for the pull of a spirited brook trout. It was his passion for deer hunting that returned him to his beloved U.P. for one more hunt with his sister this past November. Yes, Richard, you won the overall family point total.
He began his career with General Motors in Lansing while making sure his Escanaba buddies who were enrolled at MSU fully enjoyed their extracurricular time. One particularly infamous weekend found them leaving for the Woodstock Music Festival. They turned around short of their destination because they had too much fun on their journey there.
After earning his machinist certificate from Northern Michigan University's Skill Center in 1972, he was hired to manage a large private water association for residents surrounding Lake Okeechobee, FL While he enjoyed his time there, the lure of the woods and water brought him back north. He landed in northern Illinois to be closer to the U.P. and closer to his brother. He was employed in a number of manufacturing settings where he further honed his machinist skills. But, that still wasn't "north enough".
He found the freedom and challenge of plying the waters of the Great Lakes to be what he needed. He achieved his license to become a wheelsman on the ore boats and spent 25 years standing at the helm. He was adept at maneuvering a 900 ft. ship through tight river systems, but you needed to get out of the way when he backed up his truck.
When lay-up came in January each year, he looked forward to snowshoeing into camp to enjoy the solitude and serenity of the woods at his northern Marquette County retreat.
Throughout his life, it was a point of personal pride to keep himself aware of the current events of the world. He could debate an issue, from both sides, from a well-informed position. His ability to recall events, people, and details was uncanny.
Richard loved the family 4th of July gatherings in Barbeau and Grand Marais, reminiscing around the campfire, sitting in his deer blind from dark to dark, riding the back roads, working at camp, keeping his vehicles looking good, walking the banks of a promising stream, and yes, shoveling snow, for anybody.
We'll see you in that cedar swamp, in that swirling stream, in that orange flame, in that ripple on the lake, in that sunset on Gitche Gumee, around the next bend.
Way to follow your North Star, Richard. You did it your way.
Richard was predeceased by his parents, Elmer and Jane Niemi. He is survived by brother Terry (Suzy) Niemi, Dafter, Ml, sister Shirley J. Niemi, Marquette, Ml, half-brother Douglas (Donna) Scott, Tucson, AZ, daughter Elizabeth Marose, Fort Stewart, GA, daughter Susan Mick, Littleton, CO; Grandchildren Aaron (Victoria) Walk, Paige (Brandon) Phillips, Samantha Walk; Great-grandchildren Daytona and Lincoln Walk; numerous aunts, uncles, and cousins.
Burial and private graveside services will take place later in the year in Escanaba's Lakeview Cemetery. Donations in his memory may be made to the Ball Hospice House, 308 W. 12th Street, Sault Ste. Marie, MI, 49783.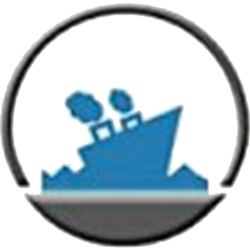 Latest posts by Staff Report
(see all)