While bars and restaurants can reopen for indoor dining on February 1, as previously announced, they will be subject to a 25 percent capacity limit and a 10 p. m. curfew, Governor Gretchen Whitmer announced this morning.
The updated order – scheduled to remain in place until February 21 – also allows concessions at casinos, movie theaters and stadiums. Further, beginning today, stadiums can allow up to 500 people at venues that seat more than 10,000. Stadiums that seat fewer than 10,000 are limited to 20 percent capacity or 250 people.
"The pause has worked. The efforts we have made together to protect our families, frontline workers and hospitals have dramatically reduced cases and we have saved lives. Now, we are confident that starting February 1, restaurants can resume indoor dining with safety measures in place," Ms. Whitmer said in a statement. "Michigan continues to be a national leader in fighting this virus, and we must continue working to keep it that way. One of the most important things Michiganders can do is to make a plan to get the safe and effective vaccine when it's available to you. And as always, mask up and maintain six feet of social distancing. We will end this pandemic together."
Restaurants and bars will be allowed to reopen at 25 percent capacity with up to 100 people. Tables must be six feet apart with no more than six people per table. Outdoor tents with four sides are permitted under these same rules. Bars and restaurants must close by 10 p.m. Additionally, contact information must be collected from diners for contact tracing purposes.
Michigan Restaurant and Lodging Association President Justin Winslow in a statement called the reopening for indoor dining good news but urged a more comprehensive reintegration strategy. This should include vaccinating those in the industry and clear metrics for a phased reopening toward 100 percent capacity, he said.
"The hospitality industry and its sizable workforce has suffered far worse than its peers from this pandemic, losing nearly 3,000 restaurants and employing 200,000 fewer workers than a year prior," Mr. Winslow said. "It also stands to gain the most from a proficient and expedited vaccination schedule, which is why we contend that there is no more important step the governor can take to get Michigan's economy back on track than restoring public confidence in Michiganders' ability to safely dine and travel."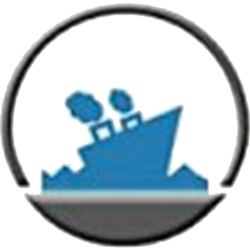 Latest posts by Staff Report
(see all)