Norman "Mack" McKee (Wowunk), age 47, of Sault Ste. Marie, Michigan, left this world unexpectedly on January 5, 2021 at War Memorial Hospital in Sault Ste. Marie. He was born on March 16, 1973 in Minneapolis, Minnesota to Norman Curtis McKee Sr. and Julia (Komarnizki, McKee) Bickham.
Mack grew up in Muskegon and Sault Ste. Marie. He grew up playing football from pee-wee all the way up to High School. After graduation he moved to Kansas City and raised his two beloved daughters. He later moved to Huntington Beach, California for a few years. Mack always talked about the California life, including learning to surf. He said he was at peace sitting on his board in the middle of the ocean. And he always talked about the big wave he caught, then crashed and burned. Mack served and bartended at various restaurants and bars. Mack also loved to barbeque. Ribs were his specialty. In 2020, he moved back to Sault Ste. Marie to care for his mother.
Mack loved Minnesota sports teams, all of them! GO VIKINGS! He would want that in here. Mack enjoyed playing PlayStation and other video games with his friends and family. He also played basketball when he was younger and talked about how he and his brother were unbeatable. He was a proud Native American and a member of the Winnebago Tribe of Nebraska. He also was a very proud uncle to Skylar, Briana, Ashton, and Emmalee McKee of Sault Ste. Marie. Mack was all about friends and family and was very proud of his daughters.
Mack is leaving behind those he loved. His daughters Sydney McKee of Kansas City, Missouri and Chloe Haven McKee of Cedar Rapids, Iowa; father, Norman and Sandra McKee of North Branch, Minnesota; mother, Julia Bickham of Sault Ste. Marie; brother, Brian McKee of Sault Ste. Marie; aunts, Margarette (Trudeau) Ploss of Saugerties, New York, Linda Kubont of Sault Ste. Marie, Karen Komarnizki of Sault Ste. Marie, Angie Komarnizki of Sault Ste. Marie; great aunt Mildred "Midge" McKee of Tomah, Wisconsin; and his many cousins.
Norman was preceded in death by his maternal grandparents, Nestor and Frances Komarnizki; paternal grandparents, Vernon and Vivian McKee; brother, Robert McKee; and many aunts and uncles.
We will remember Mack's life with a private family service that will take place sometime in July. Mack loved family getting together. Mack did pray and if asked about leaving this world, him being the huge Star Wars fan that he was, would quote The Mandalorian. "THIS IS THE WAY".
To send flowers or a memorial gift to the family of Norman "Mack" McKee please visit our Sympathy Store.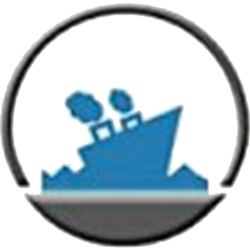 Latest posts by Staff Report
(see all)