SAULT STE. MARIE, Mich. – The No. 19 Lake Superior State Lakers fell to the No. 5/4 ranked Minnesota State Mavericks by a final score of 3-0 in a Western Collegiate Hockey Association (WCHA) game on Friday, Jan. 15 in the Taffy Abel Arena in Sault Ste. Marie, Mich.
In a top 20 match-up, the Lakers and Mavericks played a high-paced, evenly matched first period. Minnesota State led with nine shots on goal in the period while the Lakers recorded six shots on goal.
One highlight of the series is the goaltending battle between two of the nation's top goalies: LSSU's Mareks Mitens and MSU's Dryden McKay. Both goaltenders stopped all of the shots they faced in the opening period.
The Mavericks broke the scoreless tie at 8:28 of the second period when Julian Napravnik capitalized on a power play, following a perfect passing play by Cade Borchardt and Nathan Smith.
At 17:42 of the period, Minnesota State would double its lead when Wyatt Aarmodt sent a shot from the blue line that made its way through traffic, changing direction on its way towards Mitens. The shot beat Mitens to give the Mavericks a 2-0 lead.
The Mavericks sealed the win with exactly a minute remaining in the third period when Nathan Smith scored an empty net goal, while his team was on a power play to go ahead by three goals.
Special teams would prove to be the difference maker in the game with the Mavericks finishing the game with two power play goals and the Lakers unable to cash in on six opportunities.
Mitens finished the game with 24 saves while McKay stopped all 23 shots he faced in the game to record the shutout.
The Lakers and Mavericks will wrap up the WCHA series tomorrow, Saturday, Jan. 16 at 5:07 p.m. at the Taffy Abel Arena in Sault Ste. Marie, Mich.
Even though spectators cannot currently attend Laker games, there are still a number of ways that fans will be able to follow the game action. All Laker home games, and away games against WCHA opponents during the 2020-21 season will be available to watch live on FloHockey, the WCHA's streaming partner. For more information or to sign up for a subscription, visit https:/www.flohockey.tv. Fans can also tune in to the radio broadcast on 99.5 Yes FM, the official radio station of Laker hockey.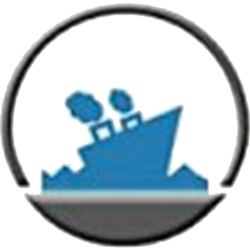 Latest posts by Staff Report
(see all)