Nicole Marie "Nikki" Pavlat, age 45, of Sault Ste. Marie, Michigan, died on January 9, 2021 at her home. She was born on August 4, 1975 in Sault Ste. Marie, Ontario, Canada, to Glenn John and Judith Ann (Marble) Owaski.
Many words could describe Nikki, but if you ask her friends and family, you will hear selfless, hardworking, and caring the most. When she wasn't working one of her many jobs, you could find her on the sidelines cheering on her children at one of the many sports games. She also enjoyed playing softball, golfing, or relaxing with a glass of wine. In the summer Nikki enjoyed going out to camp and soaking up the sunshine camping with friends and family. Her many nieces and nephews meant the world to her and they loved hanging out with their Aunt Nikki.
Nikki was a member of the Immanuel Lutheran Church in Sault Ste. Marie.
Nicole is survived by her husband, Kevin Pavlat of Sault Ste Marie; children, Alyssa, Cameron and Kylee Pavlat, both of Sault Ste. Marie; mother and father, Judith and Glenn Owaski; grandmother, Leona Owaski; sisters, Stacey (Josh) Oja of Rudyard, Michigan, Jessica (Andy) Aikens of Sault Ste. Marie, and Leanne Owaski of Ganado, Texas; brother, Shawn Owaski of Port Lavaca, Texas; and sister-in-law, Tammy (Tadd) Shannon of Kinross, Michigan, and nieces and nephews, Jordan Pavlat, Andrew Anderson, Dustin Bullman, Kayla Bullman, Mackenzie Aikens, Andrew Aikens, Breigh Ella Aikens, Kayden Owaski, Riley Owaski; and her great nieces, Olivia Bullman and Nora Bullman.
Nikki is preceded in death by her grandparents, John Owaski, and John and Margaret Marble; and sister-in-law, Tina Pavlat.
Nikki was the best wife, mother, daughter, aunt, and sister. She touched so many people's lives and her memory will life on forever in our hearts.
A private gathering and memorial service will be held January 16 at the Immanuel Lutheran Church in Sault Ste. Marie.
Interment will be at Oaklawn Chapel Gardens, in Bruce Township, Michigan.
Contributions in memory of Nikki may be made to Stacey Oja, PO Box 294, Rudyard, MI 49780.
Clark Funeral Cremation Burial Services of Sault Ste. Marie is serving the family. Condolences may be sent to the family at www.rgalerfuneralhome.com.
To send flowers or a memorial gift to the family of Nicole Marie "Nikki" Pavlat please visit our Sympathy Store.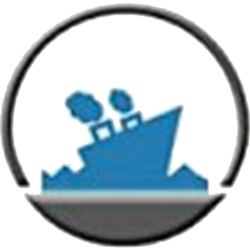 Latest posts by Staff Report
(see all)