Michael David Wilds, age 56, of Sault Ste. Marie, Michigan, passed away on January 12, 2021, at home with his wife Susan. He was born on January 22, 1964, in Sault Ste. Marie to Marlow and Bonnie (Williamson) Wilds.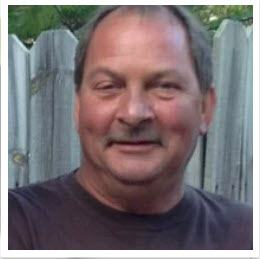 Mike grew up in Sault Ste. Marie. He attended Sault High School and played hockey for the Sault Amateur Hockey league, Sault High School and the Soo Indians Junior B team. Mike was a young boy when his father passed away and was told by a family friend that he was now the 'Man of the House' which, to Mike, meant that he had to go to work, and he did just that. After high school Mike went to work for Ed Jacques Construction, traveling throughout the Midwest for work. He then started his own construction company and began building numerous homes for his family, friends and many residents in and around Sault Ste. Marie. Mike also worked as a corrections officer for the State of Michigan from 1988 until his retirement in 2016. He served a portion of his career in corrections as the MCO president. After his retirement from the MDOC, Mike was able to work doing his favorite job at the George Kemp Marina, getting to spend time with all his fellow boat enthusiasts. He was an avid boater and could navigate the local waters as well as anyone. He was well known for being a very social guy and could make friends with anyone.
In January of 1984, Mike met the soon to be love of his life, Susan McDowell. Mike and Susan were married on September 19, 1987 at the Holy Name of Mary Pro-Cathedral in Sault Ste. Marie. The Wilds family grew with the arrival of their son, Derek, followed two years later by daughter, Marquita. The most recent precious addition was their beloved granddaughter, Willa.
As hard as Mike worked, he still found time to be with his family and friends enjoying many activities including snowmobiling, hunting, boating, camping, and fishing. Family vacations included trips to Sea World in Ohio, Disney Parks in Florida, the Mammoth Caves in Kentucky, the Wisconsin Dells, and many trips boating on the Cheboygan/Indian river system, Torch Lake, and the St. Mary's River. Weekend rides combing the back roads around the Eastern U.P. with his family bird hunting was also a favorite pastime.
After retirement Mike and Susan enjoyed a trip to Nashville and were also able to travel to the Florida Keys several times enjoying the warmth and fishing. Mike's favorite place to be though, was the family cabin in Brimley, here he got to spend many special moments with his family and friends. Times that we all will cherish. He also loved the family hunting camp in Rudyard that he built with his brother-in-law.
Mike had a need for all things with speed. He loved his boats, snowmobiles, four wheelers, and side by sides. He had been referred to by friends as the 'King of Toys'. Mike had a very strong interest in the unknown, Susan would often tell him to believe in all things seen, and unseen. For him this included Big Foot, aliens, and even ghosts. He still had a bucket list of things he wanted to accomplish like finding gold, silver, and the ever-elusive Sasquatch.
As so many of us know, Mike was a very loving and generous son, husband, father, brother, uncle, and friend. He will be missed and continue to live on in the memories of all that knew him. Susan would tell Mike he was generous to a fault, but that just made her love him more.
Michael is survived by his wife Susan. Children, Derek (fiancé Elia Lonestar) Wilds of Glendale, California, Marquita (Paul) Mullen and granddaughter, Wilhelmina Faye Mullen of Sault Ste. Marie, Rachael (Chad) Brunet and their sons Bauer and Easton of Indianapolis, Indiana. Siblings, Shelley (Rudy) Ronquist of Sault Ste. Marie, Jennifer Wilds of Eden Prarie, Texas, and Nathan (Amy Rajewski) Wilds of Midland Michigan. Niece, Keaton Wilds. Brothers-in-law, Gary (Carrie) McDowell, Bob (Bernadette) McDowell, Ron McDowell, Jim McDowell, and Kevin (Kristen) McDowell. Sisters-in-law, Mary Kay (Ernie) Aho, JoAnn (Walt) Betcher, Karen (Dick) Boncek, and Annette (Bob) Malaski. Numerous nieces and nephews, great-nieces, great-nephews and cousins.
Michael was preceded in death by his parents, Marlow and Bonnie, and his father-in-law and mother-in-law, Glen and Theresa McDowell.
Visitation will be held on Tuesday, January 26th from 9:30 a.m. – 11:00 a.m. at the Holy Name of Mary Pro-Cathedral in Sault Ste. Marie, to be followed by a private family Mass of Christian Burial at 11:00 a.m. The family strongly requests adherence to the guidelines for Covid-19 be followed. Burial will be at Oaklawn Chapel Gardens in the spring, with a Celebration of Life to be held at the Brimley Cabin this summer.
Memorial contributions may be made to the National Big Foot Association (just kidding). Memorial contributions may be made to whatever charity or organization you hold dear in your heart.
To send flowers or a memorial gift to the family of Michael David Wilds please visit our Sympathy Store.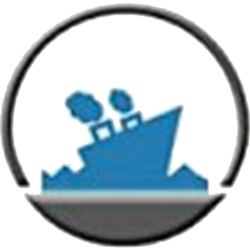 Latest posts by Staff Report
(see all)